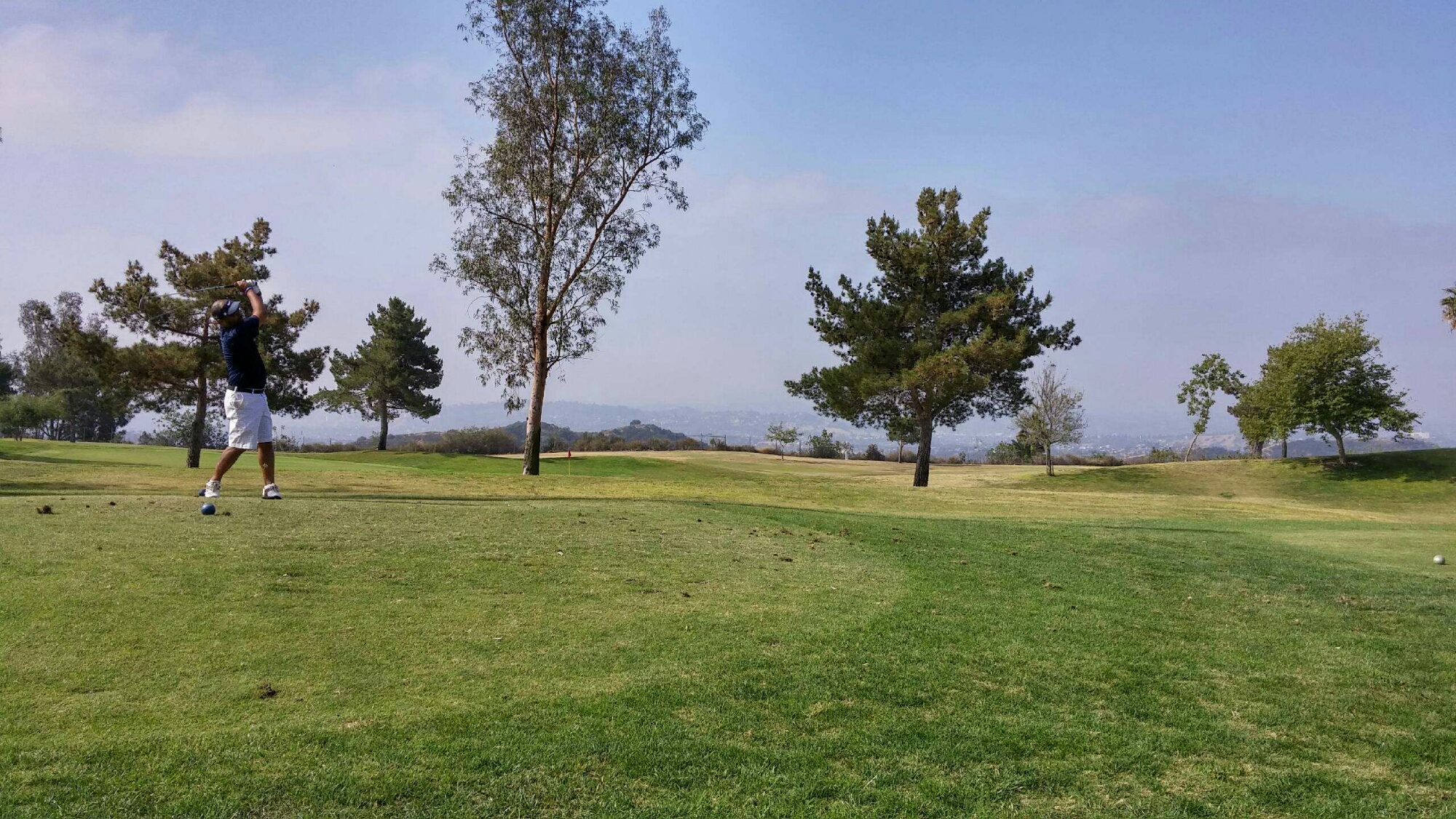 My buddy scored a fantastic deal at Scholl Canyon Golf and Tennis Club: $10 for a round of golf, including the cart. It was the first time either of us had played the  course and we had a great time. The course winds through the canyons of Glendale, with some nice views of the city.
The highlight of the day was his eagle on the 15th. After sticking the green, he nailed a 50-foot putt. We both whooped it up like he'd won the Masters.
Since Scholl Canyon is an executive course (par 60), my way-under-100 score doesn't count for my Break 100 goal. Hopefully, I'll be able to get more deals like this so I don't break my bank account in pursuit of my goal.