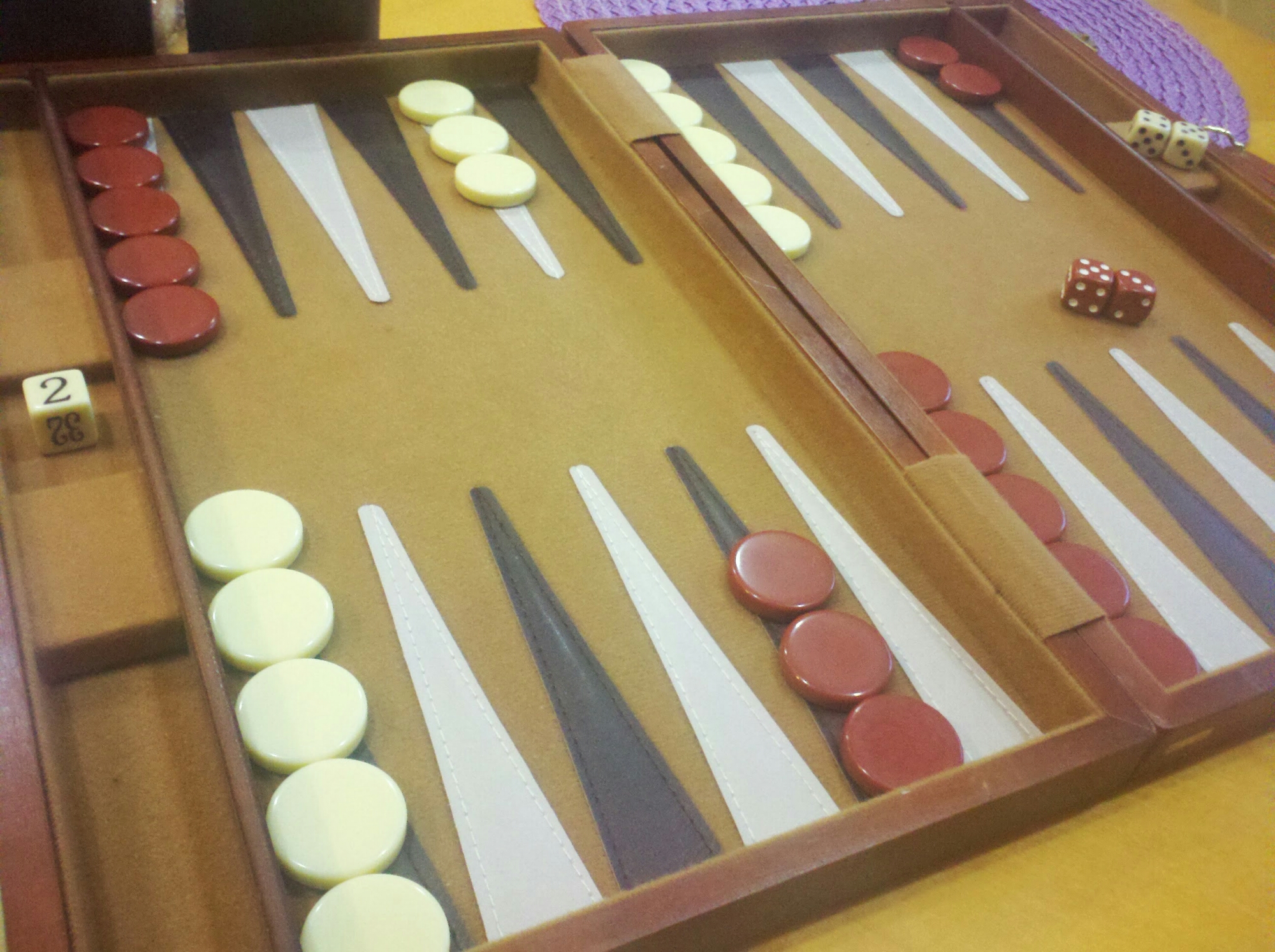 Backgammon is a game I fell in love with over the last few years. I tried to play it as a teenager, but it just didn't click with me. It was around my 40th birthday where I taught myself how to play, thanks to the excellent GNU backgammon online game and a few books by backgammon legend Bill Robertie.
I skimmed through Robertie's books at the library, then bought his 501 Backgammon Problems. I studied it while playing opponents via Yahoo's free online games. However, it wasn't until I started using GNU that my game started to improve quickly. GNU's tutor mode is essential to learning basic moves and strategy, and I was able to hold my own against more experienced players.
My Toys R Us set pictured above is still in great shape and even though I don't play as seriously or as often as I'd like these days, when I do, it's a reminder of how much I love this game.