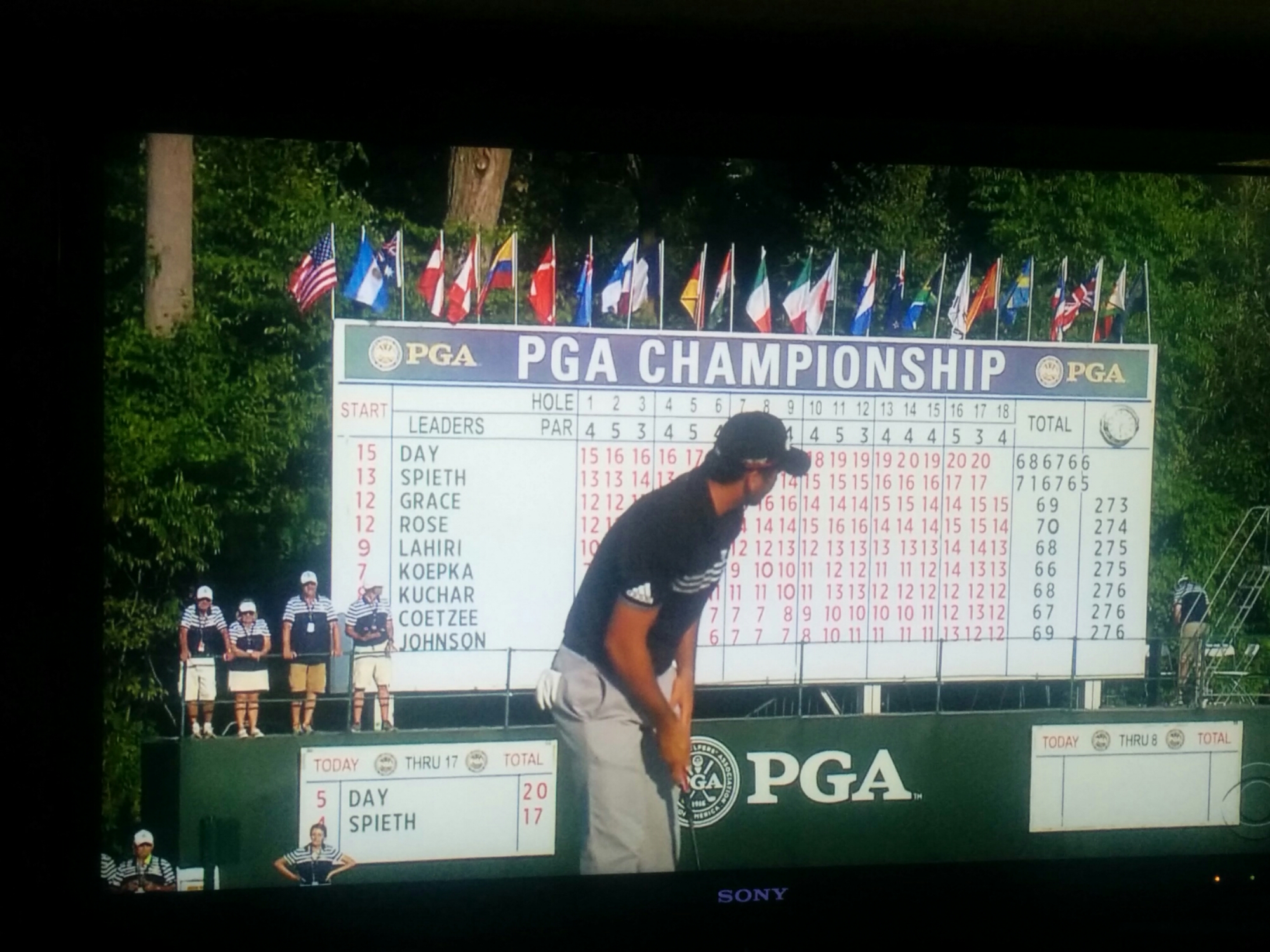 Jason Day was getting close to holding the uncoveted title of Best Player to Never Win a Major. He'd nearly won several times, but couldn't seal the deal.
I'll never forget his 2011 Masters run. My brother, a friend, and I had just completed 18 holes when we went to a restaurant that was showing the Masters. Day was in contention throughout, but Charl Schwartzel went on a late birdie binge to snag the green jacket away from Day.
We were crushed.
Fast forward to today. I'm not golfing or even watching golf as much as I'd like, but there was no way I was going to miss the final round of the PGA Championship. Day had the 54-hole lead and was paired up with the two-time major winner, Jordan Spieth. If Day was going to finally break through, it would have to be against the world's best golfer.
Thankfully, Day didn't wilt under the pressure and today's round was the storybook ending he wanted, as he captured his first major championship. He also did it in record-setting form, posting the first -20 ever in a major.
But most importantly for me and many others, Day was the first Filipino to win one of golf's major championships. He's a Filipino-Australian and I always take pride when a kababayan becomes the "first" to do so something. It was a long-time coming, but it's nice crossing off another "Filipino first" from the list.