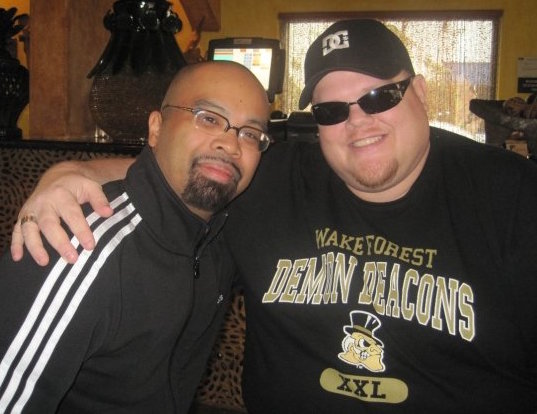 It's been a month since my friend Ryan passed away. I've thought about him every day since then, shared memories with a few of our friends, and reflected on what he meant — and still means — to me.
Big Ryan was one of the most well-educated and articulate people I've ever known, but he wasn't one of those ivory tower types. He could have serious discussions about race, class, privilege, and more then in the next minute quote passages from Tommy Boy, Ace Ventura: Pet Detective, and The Karate Kid, talk trash about how his beloved Yankees had won an MLB record 27 World Series championships, or let out an infamous Ric Flair "Woooooo!"
He was an absolute blast to be around and I'm grateful to have so many fond memories of him. From Santa Barbara to San Diego, New York to Las Vegas, wherever we were, we had the best time. You couldn't hang out with him and NOT have fun. He'd talk to anyone at any time and it's a testament to what kind of man he was when you see that his friends and loved ones came from all walks of life.
Below is a short video of him discussing his experiences abroad. This was years ago when he was the Director of Multicultural and International Student Programs at Hofstra University, before he went to Seattle University, where he was the Director of the International Student Center. I always admired his commitment to social justice and respected the work he did in higher education.
Thinking of my friend on what would've been his birthday. I miss and love you, brother. Hoisting a pint of Guinness for you later tonight.