This is Day 21 of my Game-and-Blog-Every-Day-in-November Challenge. Search my blog for "Daily Game Challenge" for previous entries.
Tuscany Essential Edition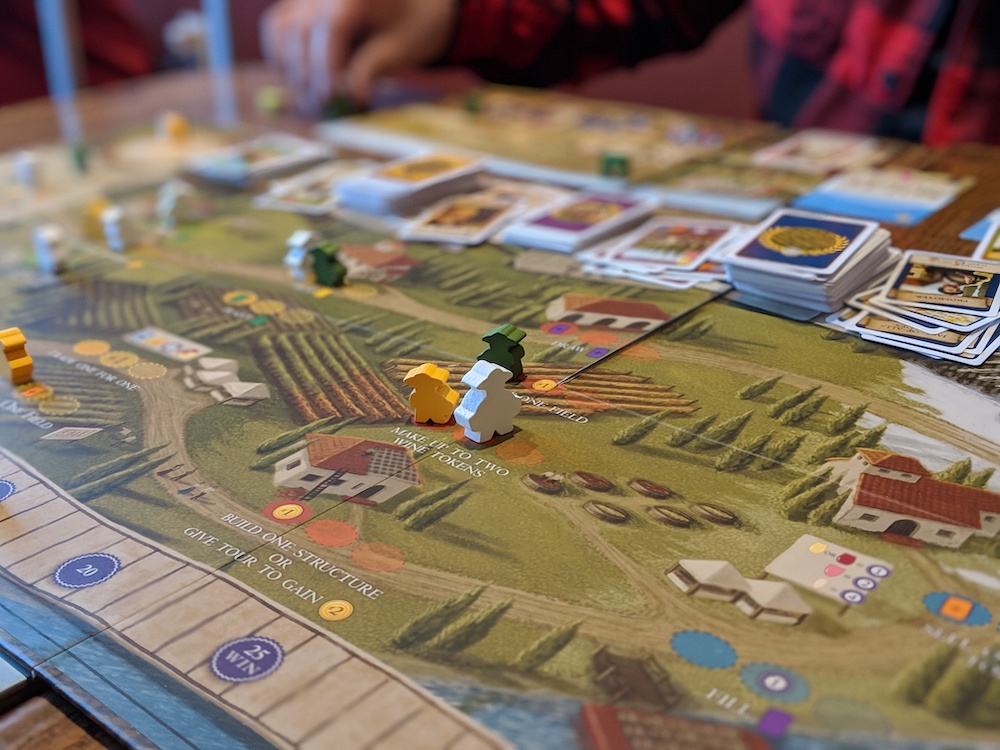 I got to play one of my all-time favorite games today, Viticulture, thanks to my friends John and Lorena, who brought their copy of the base game and the Tuscany expansion. It'd been awhile since I've played so it took me a little while to get into the swing of things, but once I did, I remembered why I love this worker placement game so much. Everything just flows so well together and it's so fun to see your wines age right before you sell them off for money and those precious victory points.
Even better, though, was being at Game Haus Cafe for their fifth anniversary and gaming with my friends from social media. I get out to the L.A. area once or twice a month so it's always a treat to connect with fellow gamers. Along with John and Lorena, I got to game with Albert, Jac, Geraldine and Michael. I also got to say hi to Daniel and Jessica, along with Jackie and Allison, but didn't get to game with them; hopefully, next time.
Hanging out with everybody while Game Haus Cafe celebrated its fifth anniversary was special. My wife and I visited Game Haus during their first year of business with our niece and nephew. We were instant fans: the staff was great, the atmosphere was welcoming, and the game selection was amazing. The following year was when I dove fully into the hobby and that led me into taking the plunge as a content creator.
So, thank you, friends, for a wonderful night of gaming. And thank you, Game Haus, for providing a place for gamers to meet up for the last five years. Here's to many more years of gaming.