I'm posting about a game every day in September! Here's a link to yesterday's post.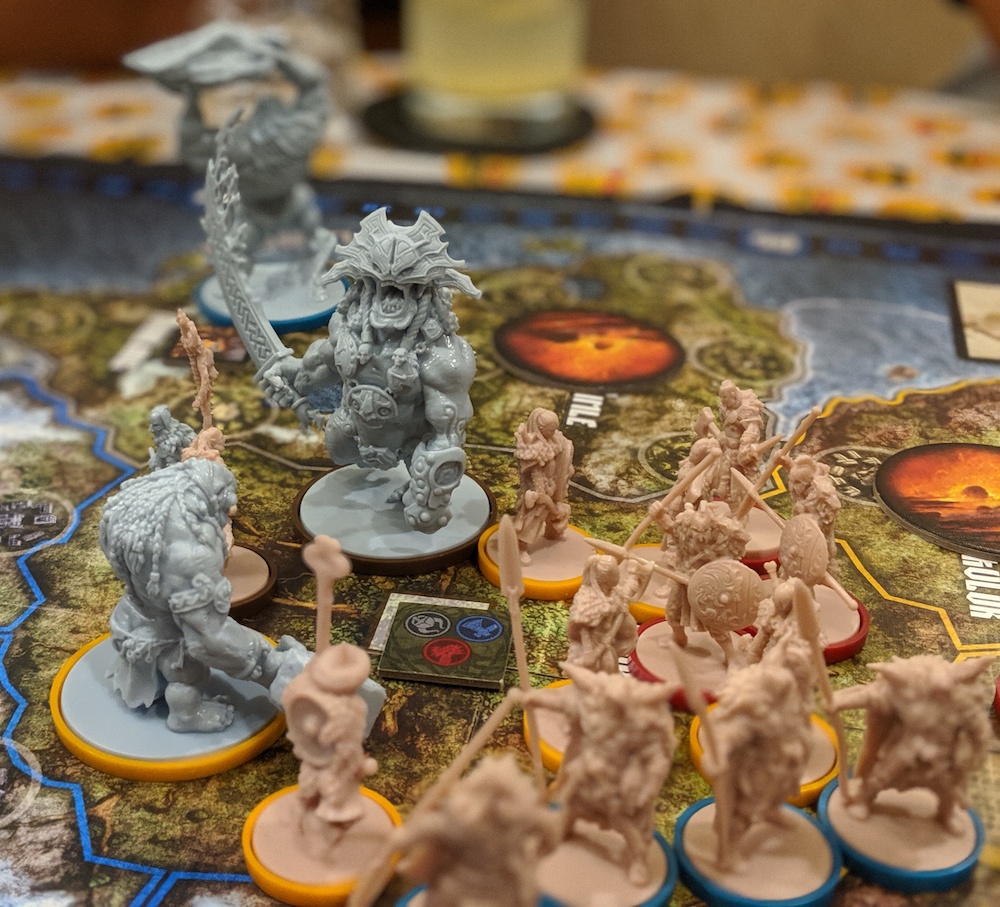 Today was a special day of gaming for me, since I was able to celebrate my friend Dave's birthday. We've known each other nearly our entire lives and and actually longer than that: our mothers were friends before we were even born. I like to think that it was pretty much a given that we'd become friends. It never ceases to amaze me that I could be friends with someone for several decades.
It was a fun day celebrating Dave with family, friends, and board games. We ate a lot, enjoyed a few adult beverages, and had a lot of laughs. We ended the day with his choice of games: Blood Rage.
Or, as most gamers call it, BLOOD RAGGGGGGEEEEE.
It's one of my all-time favorites. There aren't many games that offer this epic of a tabletop experience in 90 minutes or less, thanks to an approachable and streamlined set of rules. From the mighty Viking theme to the deceptively smooth card play, Blood Rage always gets an enthusiastic response when it's on the table.
Our group last night included two new players, both of whom picked it up fairly quickly. It'd been a while since I've played so I forgot a few rules (like the ability of monsters to invade for free immediately), but thankfully it didn't affect game play. In the end, the Birthday Celebrant won easily and I couldn't be happier … and I was already looking forward to a rematch.