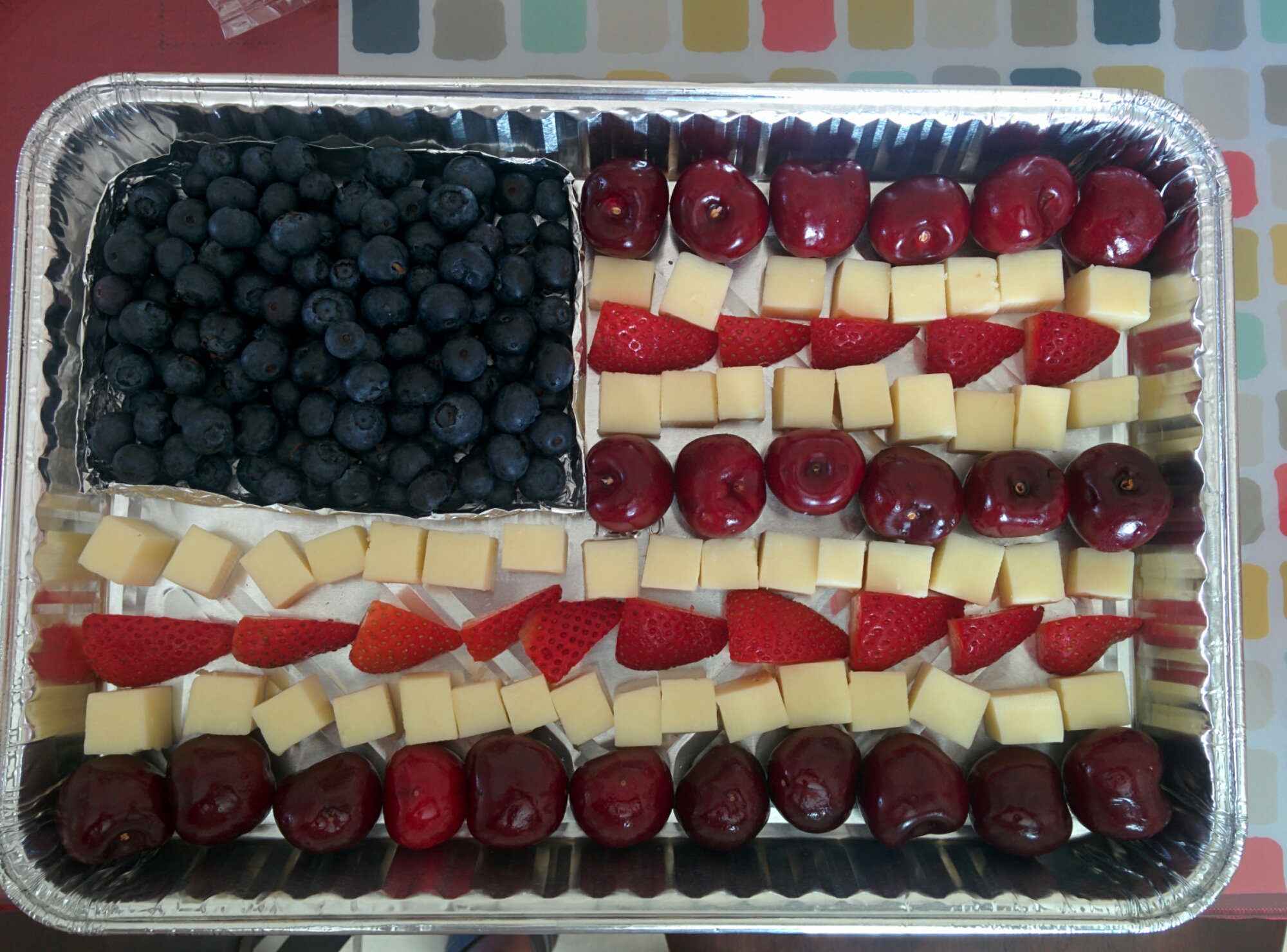 I look forward to a lot of things on the Fourth of July: hanging out with my family, eating lots of great food, and watching fireworks.
This year was more of the same and we also got to watch the Dodgers beat the Mets on television. To celebrate the win, I stuffed myself with a third plate of food (tri-tip, pork chops, baby back ribs, rib eye, potato salad, macaroni salad, BBQ beans, and pancit).
I would've done the same if we'd lost.
Pictured above: my wife's annual edible flag.