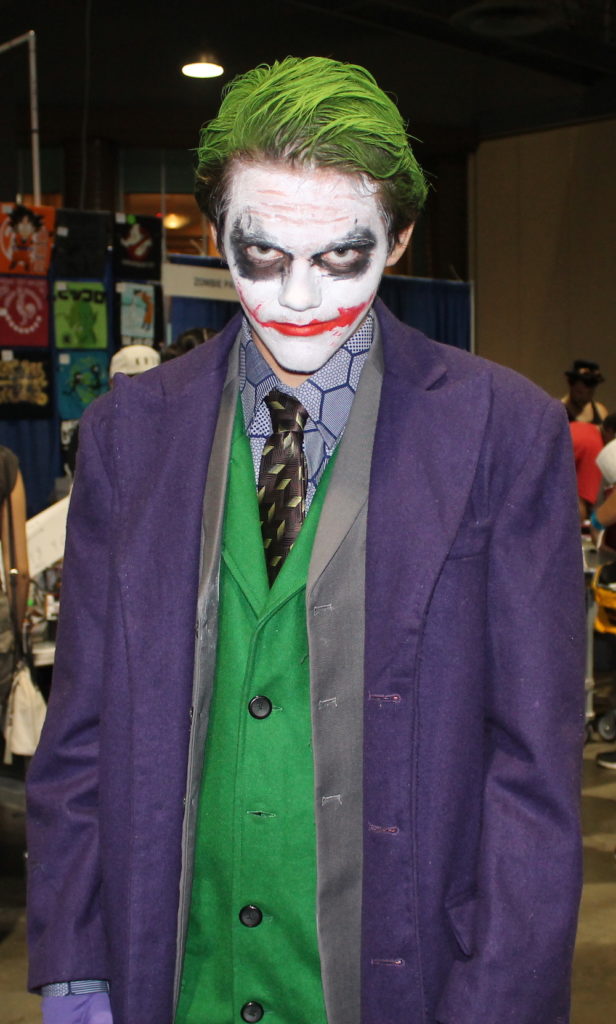 Although I won't be attending this weekend's Long Beach Comic Con, I highly recommend the event. For me it's a throwback to the experiences I had at the San Diego Comic Con during my youth, before it transformed into the overwhelming beast of today.
My brothers and I grew up with comic books. Our parents encouraged reading and when we weren't spending hours on end at our local library, we were buying comics at our local used bookstore. The store had a friendly exchange policy, which allowed us to trade in our mom's used books (mainly romance novels by the insanely prolific Barbara Cartland) for store credit.
That credit was immediately spent on issues of Spider-Man, Daredevil, the Fantastic Four, and many others. We started off as Marvel kids for no other reason than that's what you did back in the day: you were either a Marvel or DC fan. As the years passed, we added Batman, Superman, and even the occasional independent book, like an up-and-coming Teenage Mutant Ninja Turtles.
During our Saturday afternoon visits I'd wander around the store, soaking in the smell of yellowing paperbacks and listening to the creaking of the old wooden shelves that held them. But most of the time would be spent up front amongst the racks of new comics and cardboard boxes of back issues.
My experience at last year's LBCC was special for me since one of my brothers and his children attended. Hanging out with my niece and nephew and introducing them to this former world that their father and uncles once inhabited (and still do to some extent) was a blast.
Of course, the cosplay scene of today is mind-blowingly better than what we had in our day. Upon seeing the first few Deadpools and Stormtroopers walking around, my nephew brilliantly observed, "Boy, I'm underdressed!"
We hung out for a few hours, soaking in all of the comics and pop culture. We made buttons, thanks to the wonderful Long Beach Public Library booth. We operated remote-controlled robots at the Space Expo area hosted by the Columbia Memorial Space Center. We perused some of the cardboard boxes of back issues found throughout the convention center floor.
And we took pictures with some of our favorite characters.
The photos in this post were taken by my niece, who I was proud to have by my side as part of the press coverage. I hope she and her brother continue to explore the many facets of geekdom, just like their dad and his brothers did in their day.
The Long Beach Comic Con is September 2-3. More info here. 
All photo credits: Kaya Gaviola