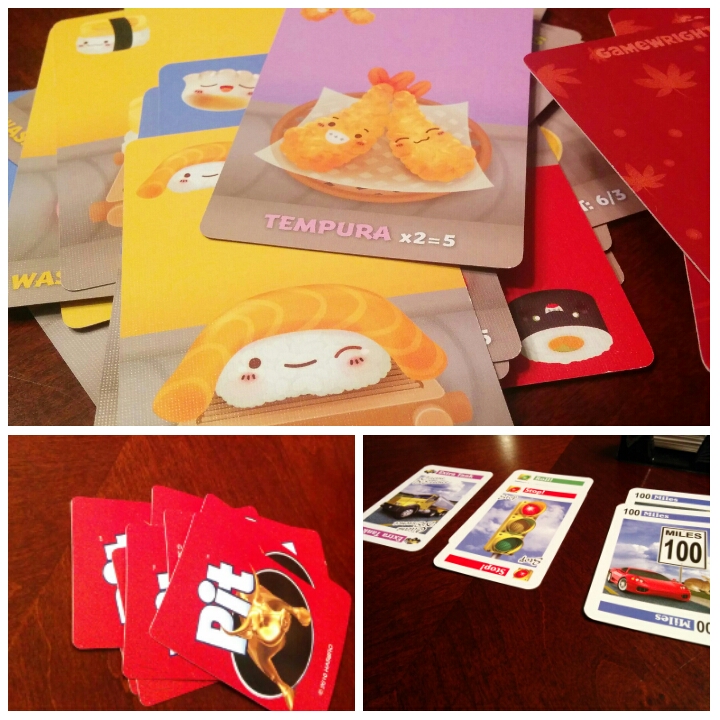 Our latest game night was with the youngest members of the family. They liked these three card games the best: Sushi Go!, Pit, and Milles Borne. The most popular was Sushi Go! and we played it numerous times. It was the perfect combination of easy-to-learn rules, fast play, and fun player interaction.
I've had the Milles Bornes game sitting in storage for years, so it was nice finally playing it. We did one run-through to figure out the basic game play. We'll figure out scoring and strategy the next time it makes it to the table.
Pit is always a popular choice with any crowd I play it with and especially with the kids since it gives them an excuse to yell while playing.
I'm pretty sure it's the same reason why adults like it, too.