This is Day 20 of my Game-and-Blog-Every-Day-in-November Challenge. Search my blog for "Daily Game Challenge" for previous entries.
Everdell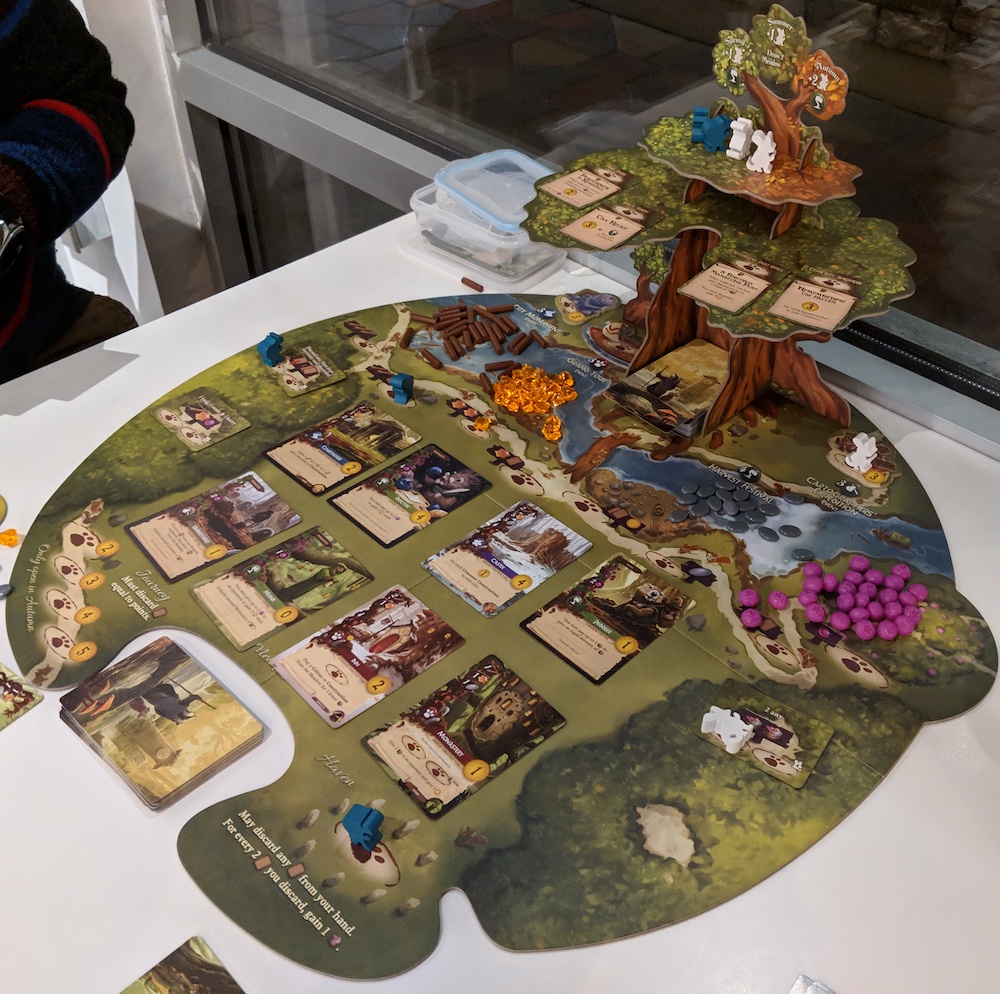 Worker placement, tableau building, hand management, set collection … it's all there in Everdell from Starling Games. The art and table presence drew me into the wonderful world of Everdell, but it's the deeper-than-expected game play that keeps me coming back for more.
There are a lot of parts to Everdell, but it's all neatly tied together. You have your hand management and tableau building in the form of the critter and construction (building) cards. You use your workers to gather resources and perform actions that will allow you to add critters or constructions to your tableau. And you score extra victory points by collecting sets of icons.
Everdell hits the right spots for me. It's about trying to be more efficient than your opponents and nabbing those cards from the meadow at just the right time (of course, luck plays a part in how the cards come out). The more I play, the more I appreciate the world-building that's gone into this game. And it's a joy to go back and read the rulebook and learn the lore of Everdell, diving deeper into this fascinating place.