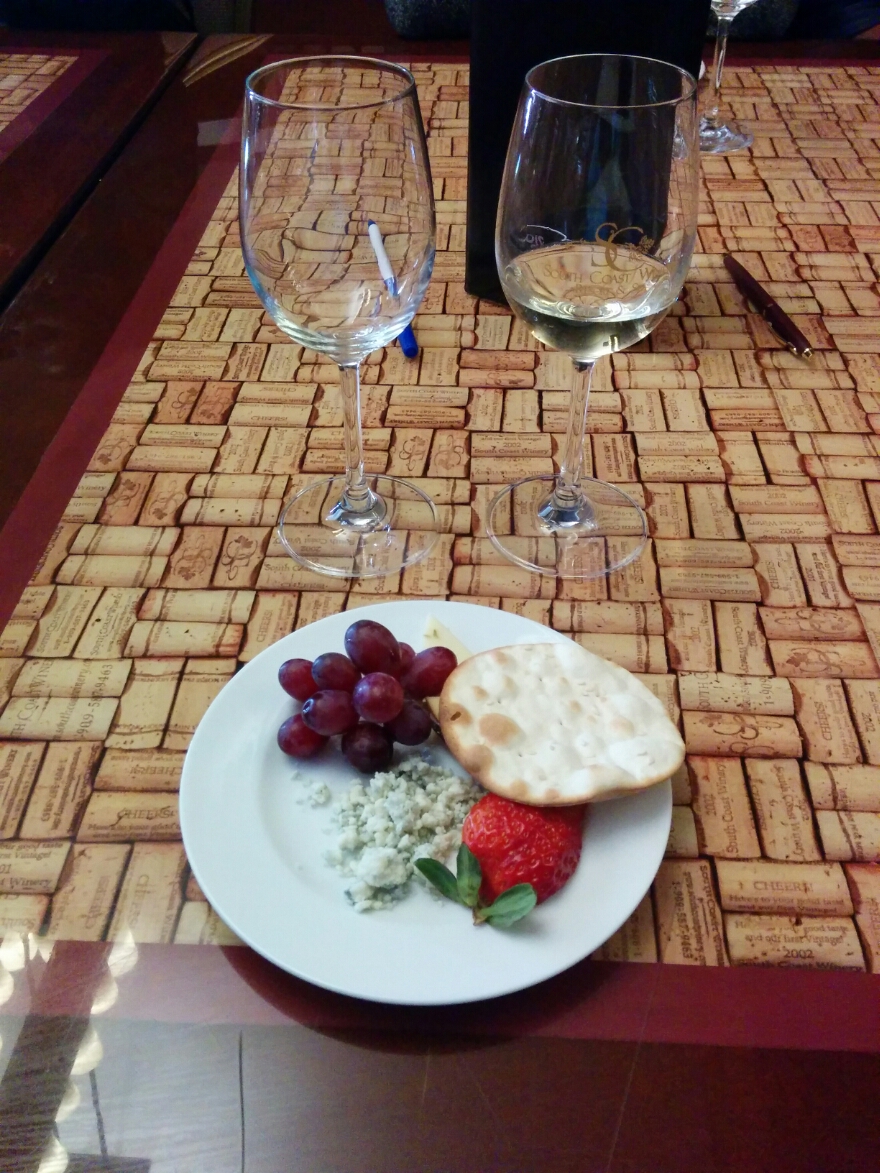 We spent a relaxing day at the South Coast Winery. The weather was chilly at first, but warmed up later, which made  for  a pleasant afternoon.
We did the winery tour and wine tasting, which included a food pairing. The winery was crowded and for good reason: each wine we tasted was excellent and our tour guide was knowledgeable and passionate about wine.
I've gone on many tours like this one and they're all enjoyable, even if they're predictable: the tour group is  quiet at the start, but by the end of the tour and several tastings, everyone's laughing and having a good time. It's exactly why my wife and I keep going on them.