I'm posting about a game every day in September! Here's a link to yesterday's post.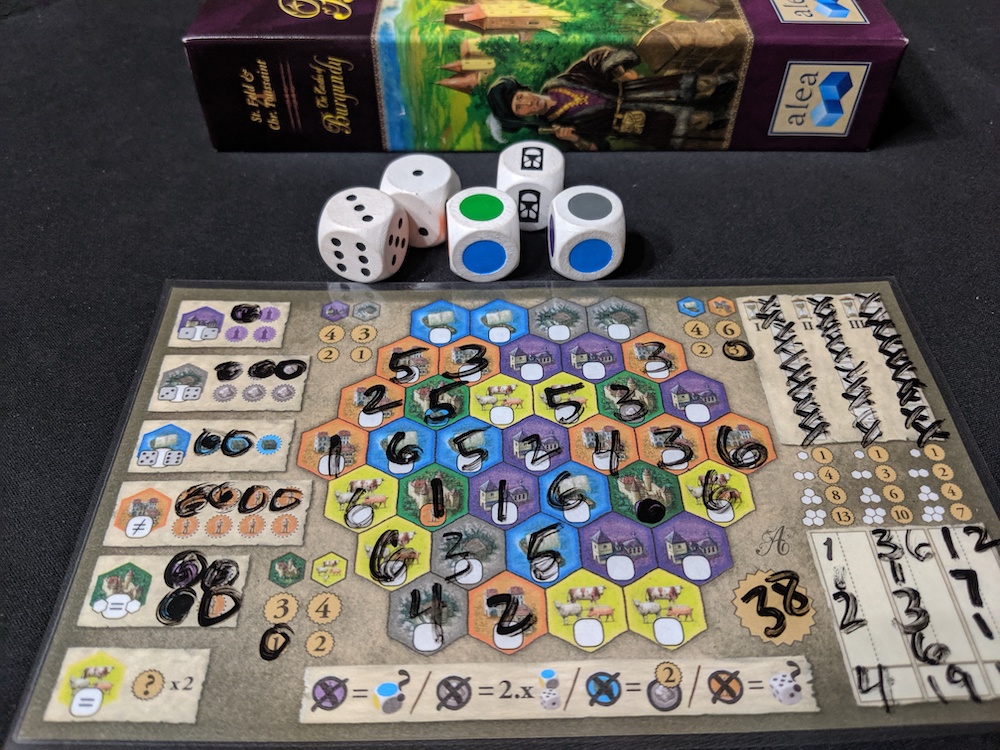 I love The Castles of Burgundy. It sat on my shelf for far too long unplayed until my buddy Mike brought his copy in and taught it. Castles is one of my favorite Eurogames, thanks to its straightforward game play and clever use of dice. Unfortunately, the game does bog down a bit with more players and I prefer to play it with two players these days.
But there's an excellent alternative to getting my fix of Castles: the roll-and-write version. The Castles of Burgundy: The Dice Game is a clever reimplementation of the original game and can be played in a fraction of the time.
Once again, dice are used in clever ways within the game. In the original you're placing tiles onto your estate; here, you're using the dice rolls to write down the required numbers for each type of building. There are plenty of ways to mitigate bad dice rolls so there's more strategy here than you might think.
I'm not gonna get into the details of the game, but if you're a Castles of Burgundy or roll-and-write fan like me, you'll enjoy it. If you're a fan of both, then definitely check it out.