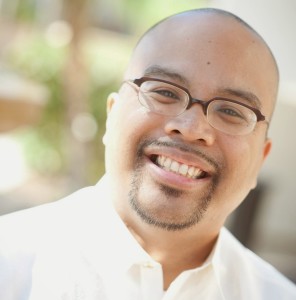 Happy New Year! Learn more about me here. I'll wait.
Done? Great! Let's cut to the chase: this is Day 1 of my Quest to Blog Every Day of 2015. Welcome!
I find a lot of inspiration on Chris Guillebeau's blog, especially from the people he interviews. Each one has a unique quest or journey and I thought it would be fun to do my own in the form of this blog.
In addition to my quest, these are my four goals for 2015:
Write 100 reviews on Yelp.
Read 26 books and review them on Goodreads.
Break 100 on the golf course.
Watch all of the AFI 100 Greatest American Films of All Time.
My 2014 goals were Nos. 1-3 on the above list. I reached two of my three goals: I wrote 120 reviews on Yelp and I read 48 books and reviewed them on Goodreads. I was particularly proud of my reading this past year, since it was the most I'd read since my college days (any UCSB alumni out there? Go Gauchos!). Unfortunately, due to a bad knee and a busy schedule, I wasn't on the golf course as much as I wanted and breaking 100 was never in danger. I hope to change this in 2015, in addition to watching 100 great movies and blogging every day this year.
Thanks for stopping by and I hope you'll check in often. Follow me on Google+ or Twitter.
What are your goals for 2015?