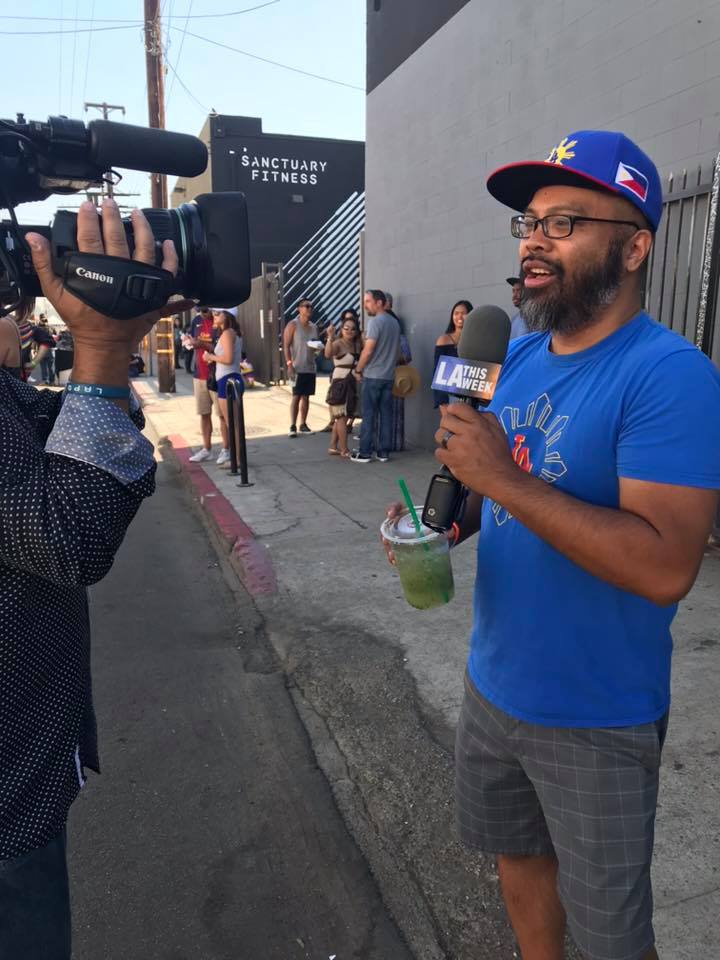 My wife and I went to the Eat Play Move event in Los Angeles yesterday. It's the second time they've held it and, frankly, we weren't fans of last year's event. Not only was it crowded, but the poorly organized entry point at the Eagle Rock Plaza and the nightmare parking exit made for a less-than-stellar first impression.
We loved the idea behind the event, since it celebrates the Filipino and Filipino-American culture, through food (our favorite, of course), play, and exercise, all wrapped up in the L.A. vibe. Although we were worried about another unorganized mess, we wanted to support Eat Play Move because we believe in its mission.
This year, they changed locations and took over a few streets near Boomtown Brewery in the Arts District. We paid $10 for early entry, which was a godsend since the early start allowed us to enjoy ourselves without having to wait hours in line for food.
We also avoided the afternoon heat, getting up early after a late night watching the Dodgers beat the Red Sox in the longest World Series game ever (18 innings).
As we munched on some terrific oysters and mussels, a local news program came up to me to chat.
Interviewer: "Tell us about Eat Play Move."
Me (inside voice): "With our current political climate, it's important to have events like these that celebrate the diversity of our communities. Look around you; there are people from all walks of life enjoying Filipino and Filipino-inspired food, music, and culture. There are no walls separating us here. It's all about love and community and fellowship. We're not worried about the divisiveness of our current administration. Here, we share food and stories with our neighbors as well as strangers."
Me (outside voice): "GO DODGERS!!!"
Note to self: Work on ad-libbing skills.
Epilogue: The Dodgers lost a second straight World Series at home. My time on camera is not gonna age well.