This is Day 12 of my Game-and-Blog-Every-Day-in-November Challenge. Search my blog for "Daily Game Challenge" for previous entries.
Dice City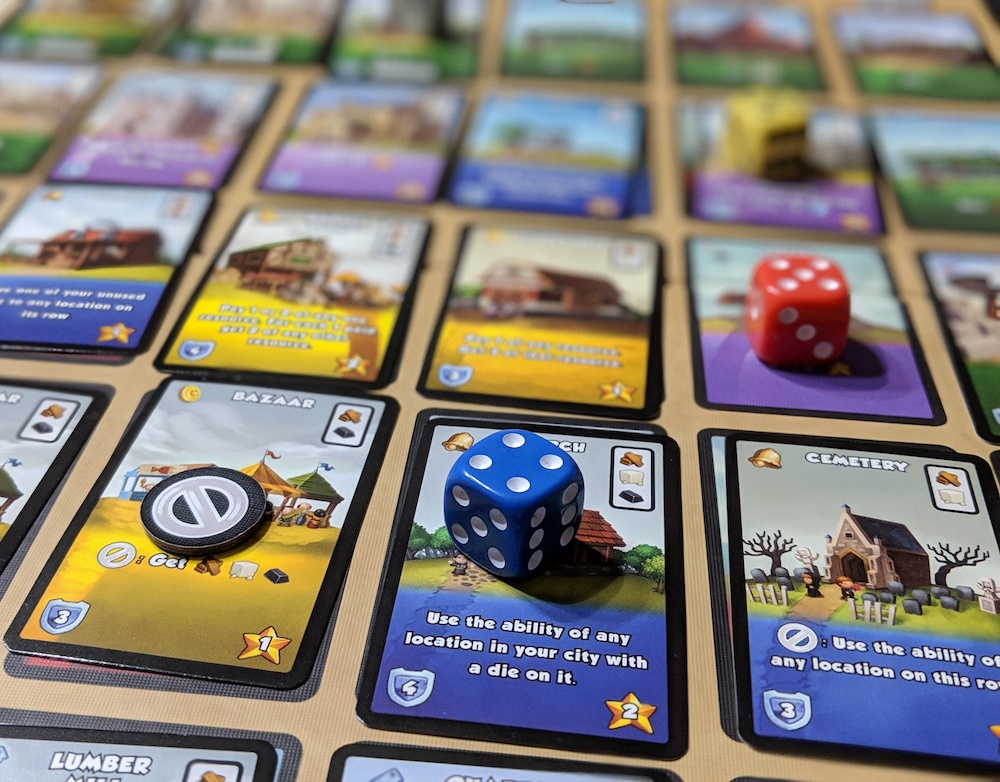 Dug up an old favorite tonight for a solo run-through and it was as fun as I'd remembered. In Dice City you're trying to build up Rolldovia (ha!) by rolling dice and activating that spot's ability. As you gain resources you can buy cards to upgrade the locations in your city (each player gets their own board). Each location can be upgraded to gives more resources, abilities, military strength to attack your opponents, and end-game victory points.
Play is straight-forward and there's lots of ways to mitigate your bad rolls. It's a solid gateway game with enough to keep more seasoned gamers engaged. I love that everyone gets their own board and can fill it up the way they want, focusing on different types of buildings for their city. It's been awhile since I played a multi-player game so I'm hoping to get it to the table with my buddies soon.