This is Day 13 of my Game-and-Blog-Every-Day-in-November Challenge. Search my blog for "Daily Game Challenge" for previous entries.
Sagrada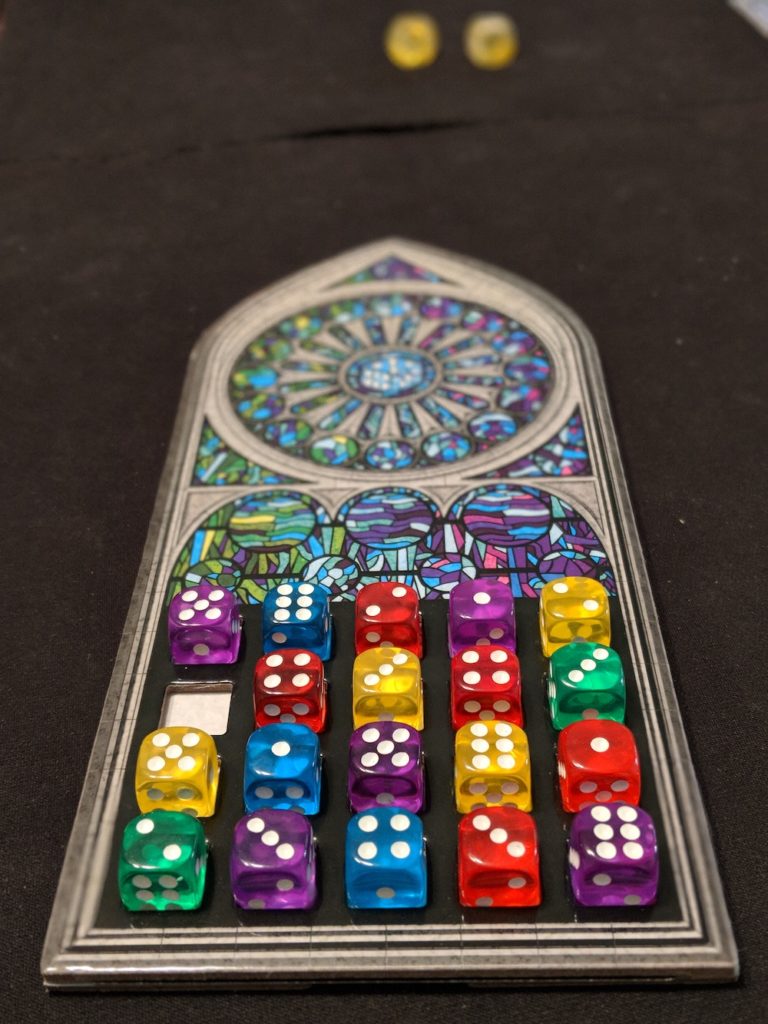 Before Azul took the board game world by storm, there was Sagrada. It was the abstract game du jour, getting rave reviews before Azul came along and started taking all of Sagrada's thunder.
There's space on any gamer's shelves for both of these gems. Azul is easier to teach new players and the turns are a lot smoother, but Sagrada has a more puzzle-like feel to it. I'm a sucker for dice chucking so Sagrada's dice-drafting mechanism was an insta-hit for me. The placement rules can be stifling at times, especially when the dice aren't rolling your way, but there are tools that can mitigate some of that bad luck.
The solo game is pretty tough, too. There's no AI, but you're placing unused dice on the scoring track (each turn you pull four dice, two for you, two for the track). Play is the same as any regular game, except that you're now playing against the total of those dice on the track. It adds another element to the puzzle and it's not easy.
I love the challenge, though, and win or lose, solo or multiplayer, your player board always looks pretty … even if your score isn't.