This is Day 7 of my Game-and-Blog-Every-Day-in-November Challenge. Search my blog for "Daily Game Challenge" for previous entries.
Imperial Settlers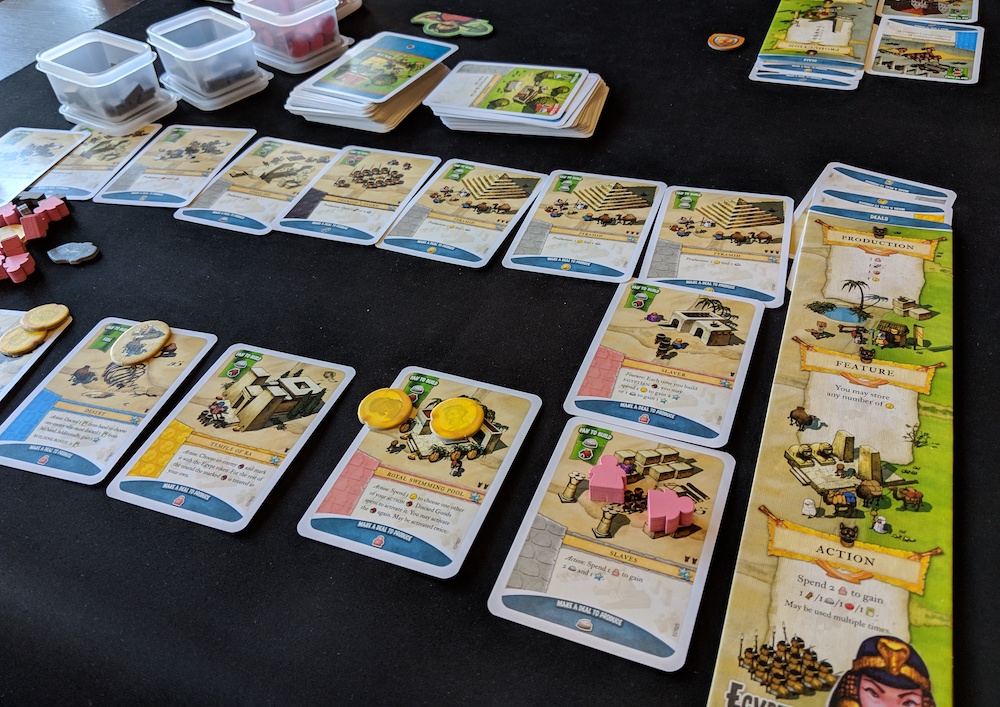 I played a two-player game of Imperial Settlers with my buddy Daryl today. It'd been a while since we played so it took us a few turns to get back into the flow of things.
Once we did, though, I remembered why I love Imperial Settlers so much. It's an awesome tableau builder and engine builder, and it can be surprisingly think-y when you start getting your cards together. There's even a little take-that whenever you raze an opponent's locations, so it's not just multi-player solitaire.
Earlier this year I played in solo league on BGG. Although my faction lost, it was a blast playing with my fellow solo gamers. The league helped me learn a lot about the game.
Today was my 10th play of Imperial Settlers this year, which meant I had completed my BGG 10×10 challenge for 2018! Woo hoo!
Here are the 10 games I played 10 times each this year:
Azul
Cities of Splendor
Dice Stars
Fear
Imperial Settlers
My Little Scythe
NMBR 9
OK Play
Sagrada
Welcome To …