This is Day 8 of my Game-and-Blog-Every-Day-in-November Challenge. Search my blog for "Daily Game Challenge" for previous entries.
Nexus Ops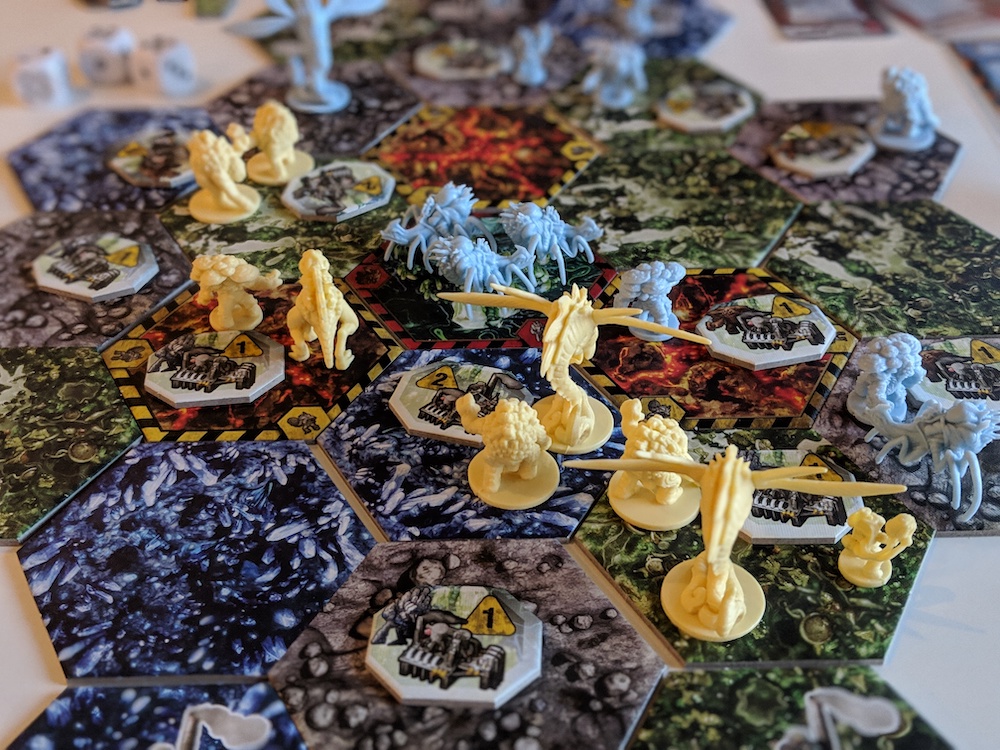 Got to play one of my favorite Ameritrash games today, Nexus Ops. It's a sci-fi war game that's been out since 2005 and I always have fun whenever it hits the table.
Fantasy Flight took over the original from Avalon Hill, but it's been years since they've printed a batch. There are still some copies out there, but most don't go cheap.
In Nexus Ops you and your opponent control factions vying for world domination. There are also secret missions that you fulfill throughout a game that score you victory points. Turns consist of deploying then moving your army into adjacent hexes. If you land on a space with an enemy, it's time to battle. Score 10 victory points and you're the winner.
Although an older design, there's so much to like about Nexus Ops, from its relatively straight-forward turns to those cool miniatures. I've never NOT had fun playing this game. It's a solid design and more people should be playing it.