This is Day 10 of my Game-and-Blog-Every-Day-in-November Challenge. Search my blog for "Daily Game Challenge" for previous entries.
Lost Cities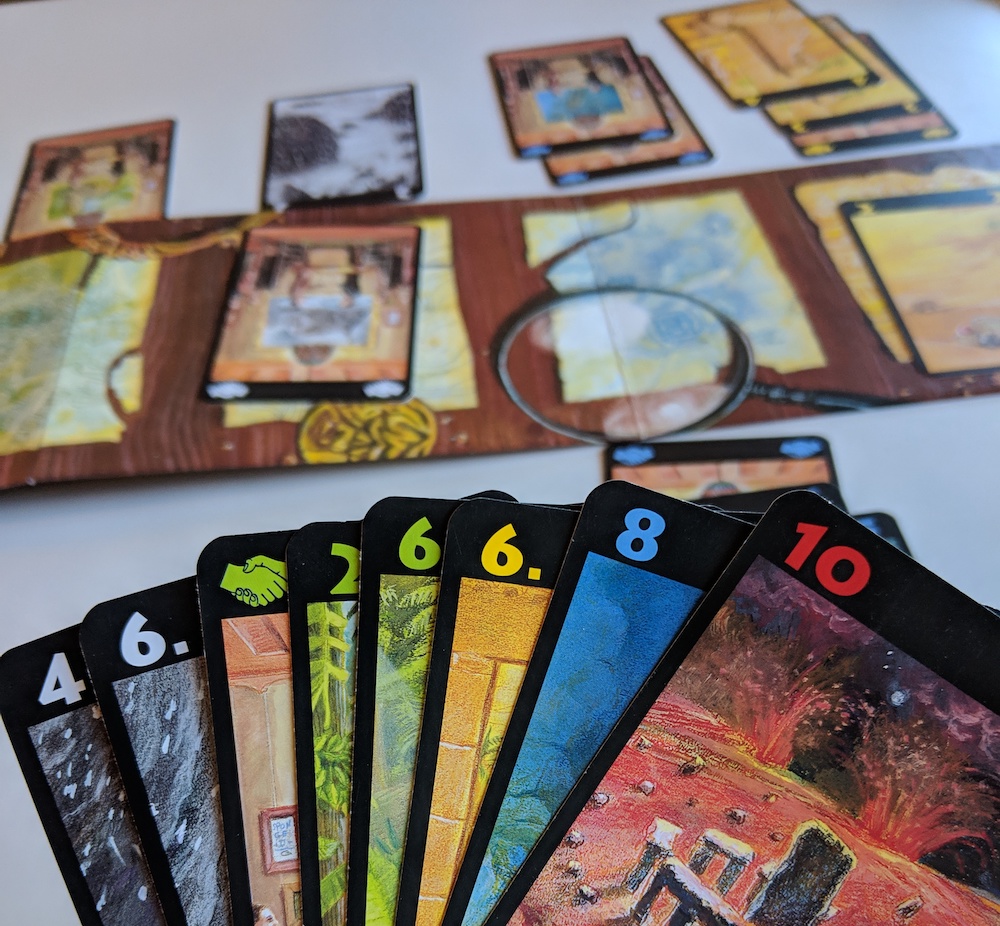 Confession: I didn't play any games today. I worked, took a nap, then my wife and I went to the amazing Philippine Expressions Bookshop, where we were thrilled to attend a presentation and book signing by Jose Antonio Vargas.
I did play a game of Lost Cities yesterday, though. Lost Cities is a two-player card game by Reiner Knizia that takes just a few minutes to play a round. It's an Indiana Jones-style theme about going to explore, but it's just a pasted-on theme. Basically, there are five suits of cards numbered 1-10 with a few special cards mixed in. You're trying to play them in ascending order in your tableau, scoring points at the end of the round. The more cards you have, the better you'll score.
Like other Knizia games, there's a twist to the seemingly simple game play. Here, you're forced to play a card every turn. So, you can't just hold the best cards, hoping that you'll be able to play them later when you've built up your tableau. You're also forced to draw a card every turn, which acts as a timer; once the deck runs out, the round is over.
I love the constant tension during each turn, as you try to figure out when to start a new column in your tableau. Why? Because any time you start a new column, you get -20 points, which you're trying to make up when you play your cards. You may also play a card into the center row, which doesn't hurt you, but it's now available to your opponent to draw after they've placed a card. It's always funny when they do because suddenly you're thinking about why they wanted that card.
Best of all, you can play the "handshake" card which is a way to double your point total for a particular column. Of course, it can also double your negative points, so it's a risky play.
Lost Cities is yet another one of Knizia's games that packs a lot more play than appears on the box. The scoring explanation is always a bit funky, but once you've learned about the negative scoring and the handshake scoring, it's pretty straightforward.