This is Day 4 of my Game-and-Blog-Every-Day-in-November Challenge. Search my blog for "Daily Game Challenge" for previous entries.
Scythe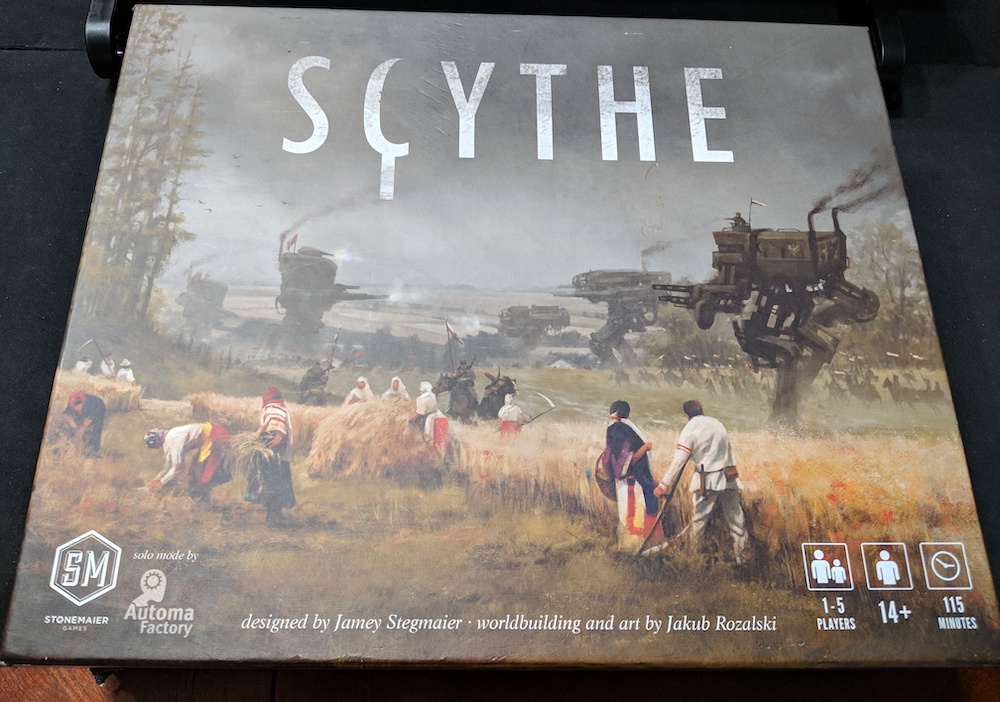 Scythe is a game that I absolutely love. The jaw-dropping artwork, the stellar components, the solid gameplay: it's everything I want in a board game. It's more Eurogame than Ameritrash, which I tend to enjoy more these days. I've played it a handful of times and always love it.
Confession time: it's Sunday night and I didn't actually play Scythe today. I ended up working today and then my wife and I had to take care of some business in Los Angeles when I got a notification from a Facebook board game sell/trade group: there was a used copy of Scythe for sale about a half hour from where we were in L.A.
Scythe is one of my favorite games ever and for some reason I never picked up my own copy. I always meant to, but … well, you know how it goes.
Anyways, after dinner tonight, my wife and I took a detour back from L.A. and I now have my very own Scythe. I can't wait to play the solo game and blog about it.