I'm blogging every day this month. Some will be game-related, but this challenge is different than my most recent play-a-game-and-blog-about-it challenge. I'm writing a single post every day: no topic guidelines, with some posts being a collection of random thoughts. Click here to read yesterday's post.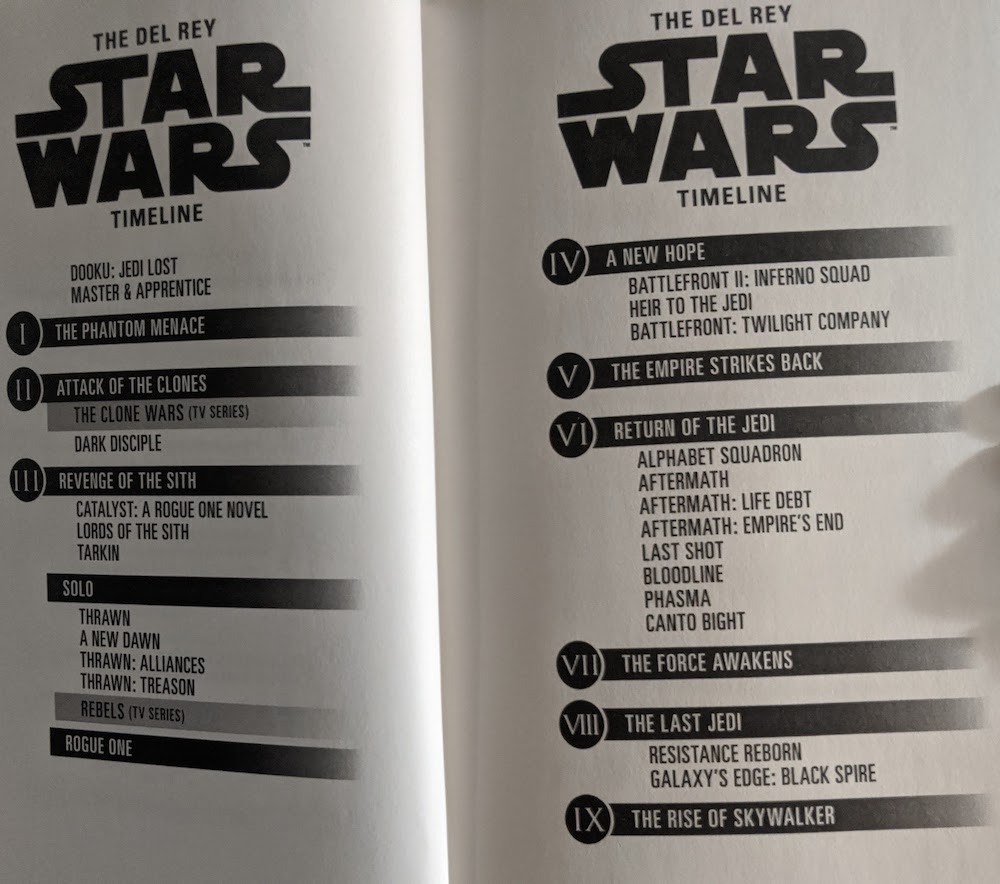 I want to get my money's worth out of Disney+ so here's my next challenge: watch everything Star Wars before going to see the final movie, The Rise of Skywalker, next month.
For the last two sequels I watched the Star Wars Saga in Machete Order: Star Wars, The Empire Strikes Back, Attack of the Clones, Revenge of the Sith, and Return of the Jedi. What is Machete Order? I'll quote from the original article:
"The problem with [watching the films in] Episode Order is that it ruins one of the biggest twists in movie history. If you think that this reveal doesn't matter since it's common knowledge, I suggest you watch the looks on these kids' faces. If a newcomer to the series has managed to avoid having it spoiled for them, watching the films in Episode Order would be like watching the ending of The Sixth Sense first."
In honor of the final film in The Saga, I've decided to watch all of the movies and two of the animated series, Clone Wars and Rebels, both of which I've only seen a handful of episodes.
I'm going with Episode Order this time and following the chronology seen above, which is from Star Wars: Resistance Reborn, a book that takes place between The Last Jedi and The Rise of Skywalker. I haven't decided if I'm going to do recaps of each movie and series episode or if I'm going to just do a summary of this challenge.
Actually, I think I'll dig up my log-in and password for my old Star Wars WordPress blog, Lando's 'Stache.