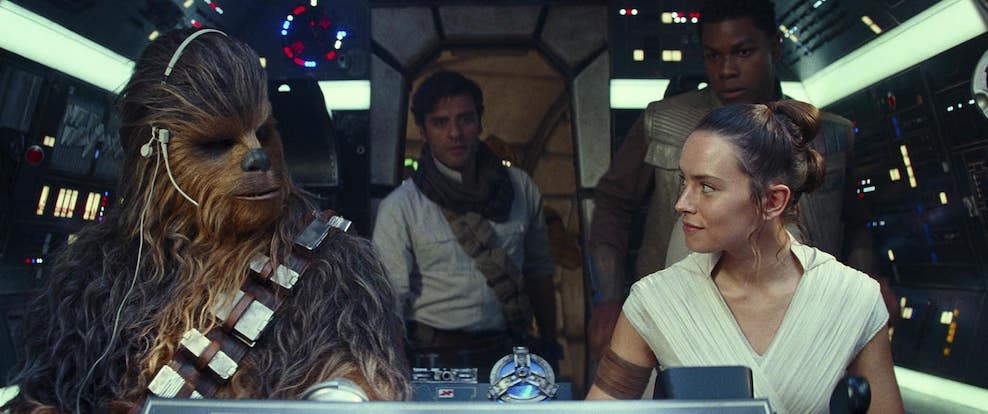 I'm blogging every day this month. Some will be game-related, but this challenge is different than my most recent play-a-game-and-blog-about-it challenge. I'm writing a single post every day: no topic guidelines, with some posts being a collection of random thoughts. Click here to read yesterday's post.
Has there ever been a more perfect teaser trailer than for Star Wars: The Force Awakens? I still get goosebumps watching it, which I tend to do whenever a new Star Wars teaser, trailer, or behind-the-scenes trailer is released. In only 30 seconds it captured all of the nostalgia from the original movies and introduced us to this strange, yet familiar new world. Here, watch it again, then we'll talk about The Rise of Skywalker:
I've loved all of the new Star Wars movies, including The Last Jedi and Solo, both of which haven't been universally acclaimed by fans. The final chapter in the Skywalker Saga, Star Wars: The Rise of Skywalker, hits theaters next month and I'm equally excited and sad to see it. Excited because it's Star Wars. Sad because it's the end of an era.
And while we all know Disney will pump out new Star Wars material in various formats for years to come, this is the end of a story that captivated me as a child and into my teen years.
The original trilogy will always hold a special place in my heart. It was the first "big" movie I remember seeing at a theater, when my parents took me to the old Pasadena Academy, an old-school moviehouse that was converted into a multiplex many years ago.
I already have my tickets to The Rise of Skywalker, thanks to my local comic book shop's special screening the night before the official release date. I've seen all of the new Star Wars movies this way, with members of the 501st Legion showing up for pre-movie photo ops, Star Wars giveaways, and the thrill of watching the newest film with my fellow Star Wars fanatics.
I'd probably be more sad about The Saga ending if not for my nephew and nieces. Knowing that there will be new characters and stories from this amazing universe for them to enjoy puts a smile on my face. I hope they get as much joy out of whatever Star Wars they get in the future that I've gotten from the Skywalker story.