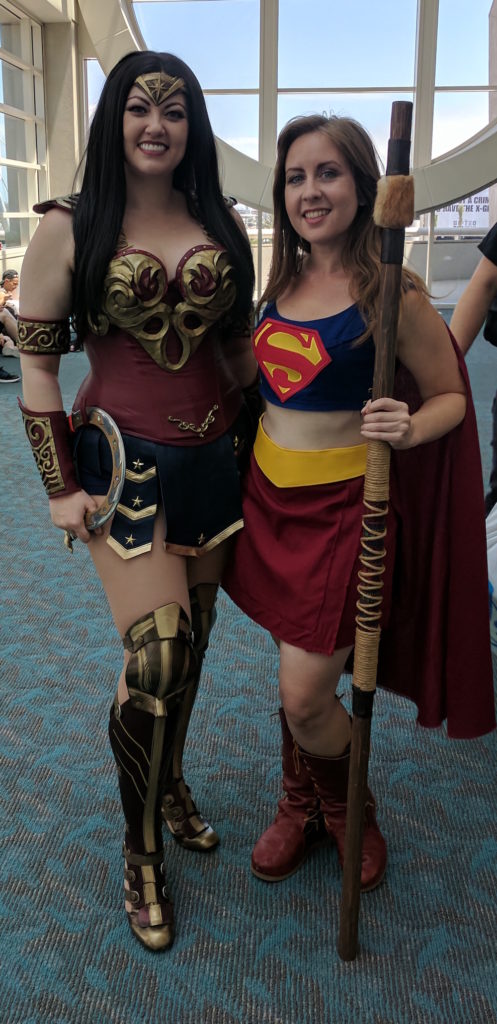 I'm constantly impressed by the cosplay at modern comic conventions. From the carbon copies of superheroes, to the wacky hilarity of pop culture fun, to the imaginative mashups of two (or more) genres: people's ingenuity never ceases to amaze me. This is the first of a three-part series highlighting a few of the cosplayers at SDCC 2017. 
Pictured above: the fantastic mashup duo Wonder-Woman-Xena and Supergirl-Gabrielle.
Thursday
I love how the whole city is overrun with all types of geeks during Comic Con and it was a blast running into cosplayers on the trolley to the convention center.
Pro tip: take an early trolley from The Murph (sorry, but that's what the stadium will always be to me; shout-out to my friends and family in San Diego). There's plenty of free parking and it's easier to get a seat since the trains fill up in no time.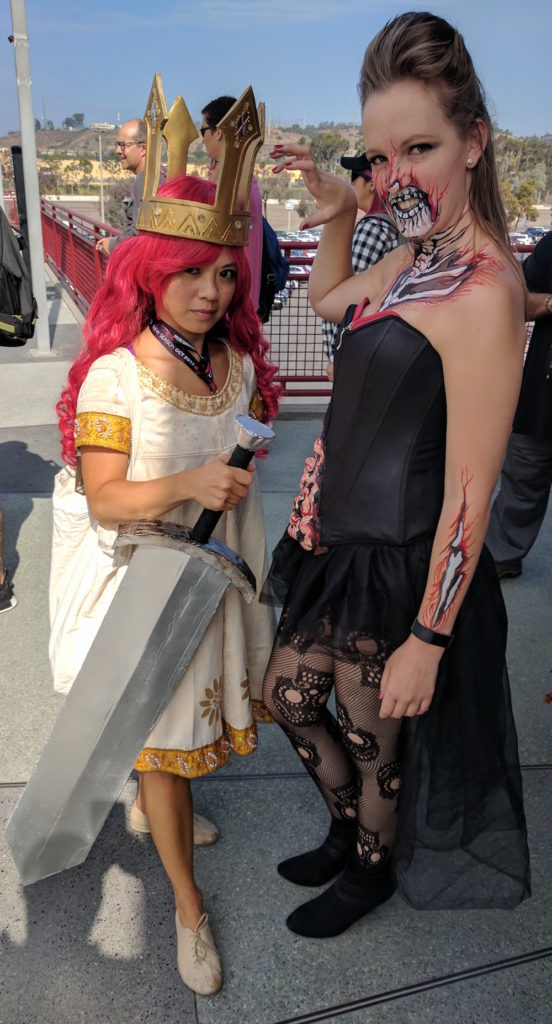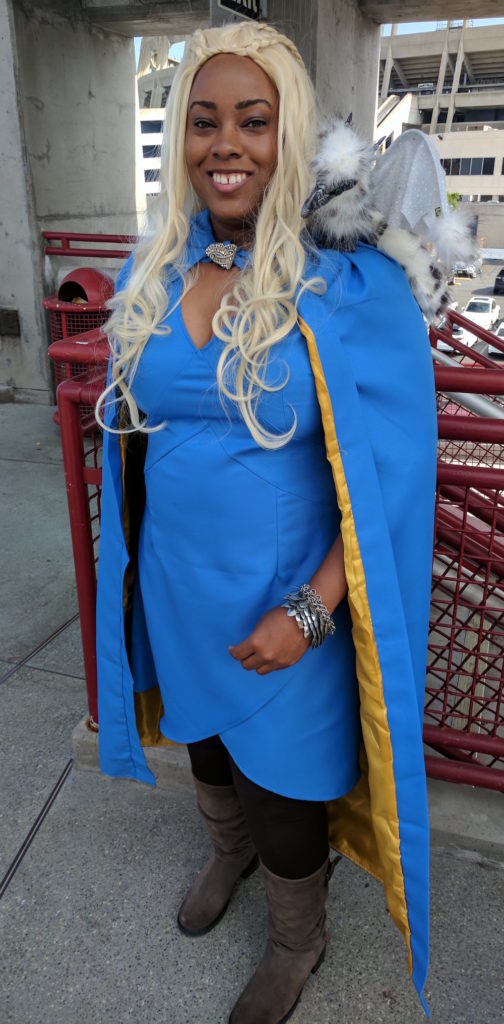 Once inside the convention center, a few of my favorites were there.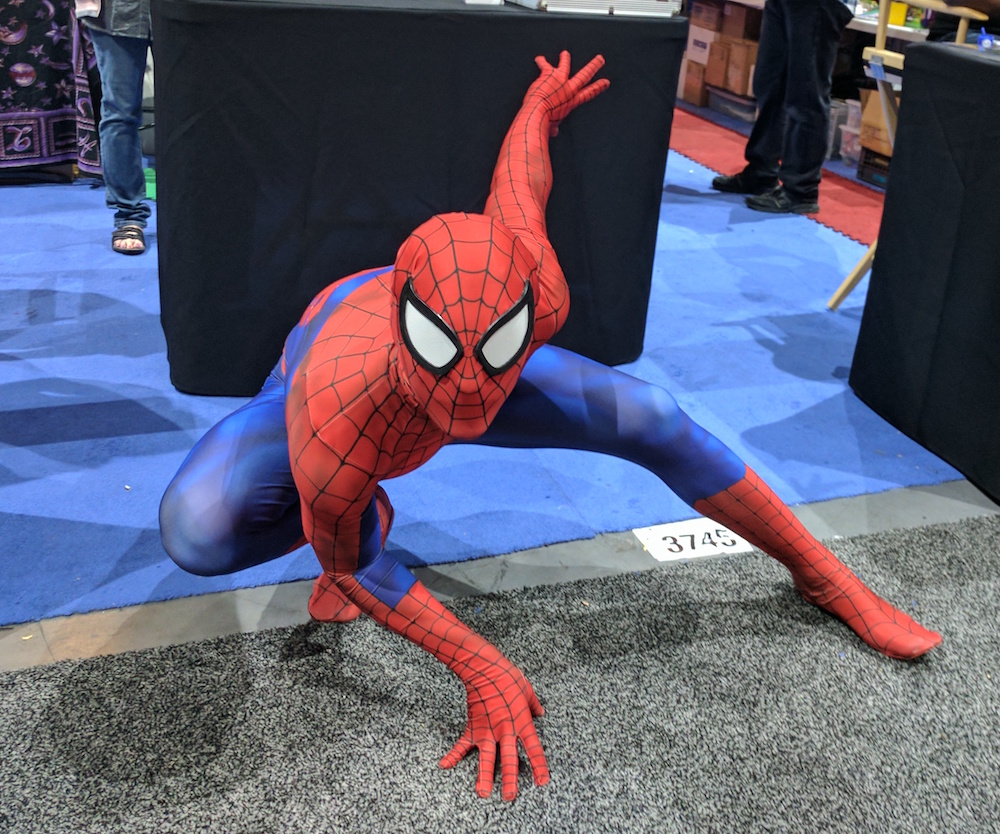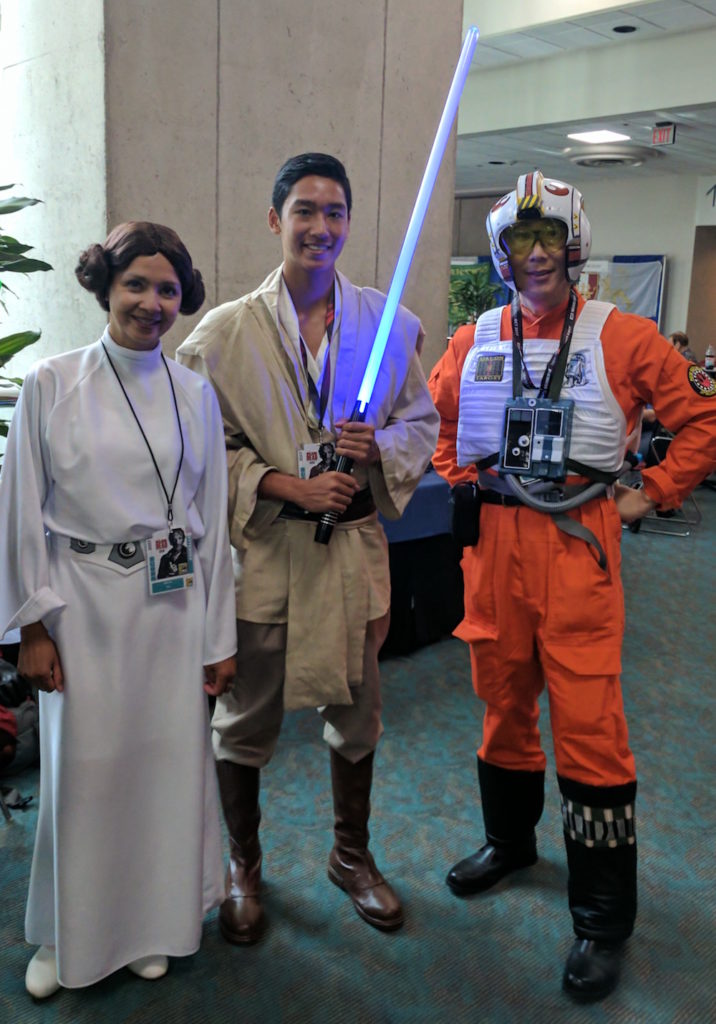 Of course, you never know who you're going to run into at the Con.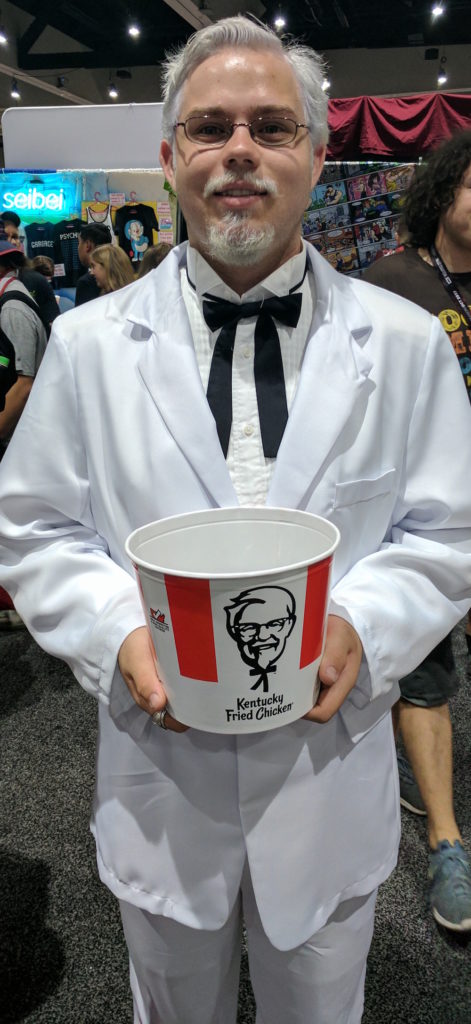 Inside and outside the convention center, cosplayers were everywhere.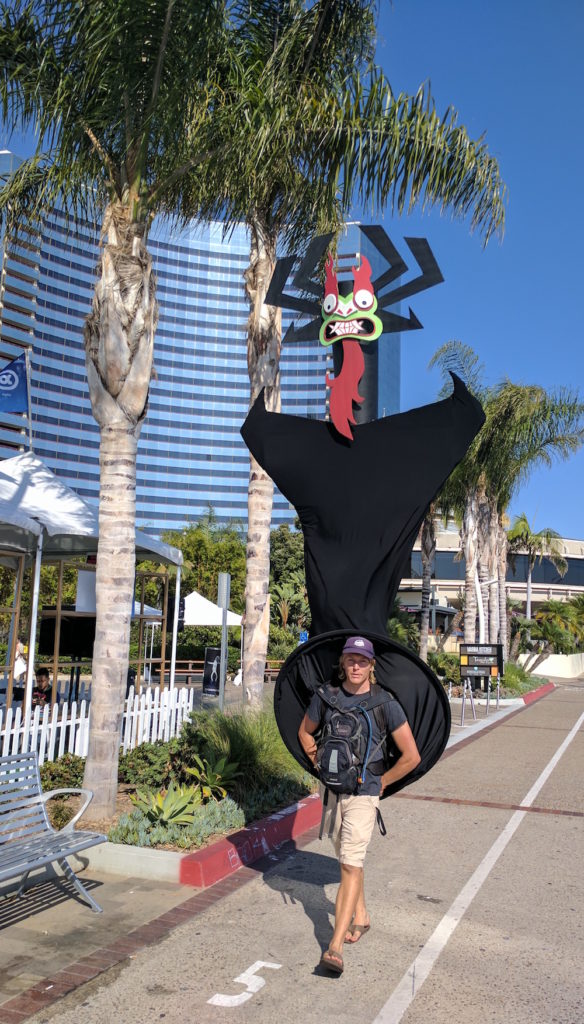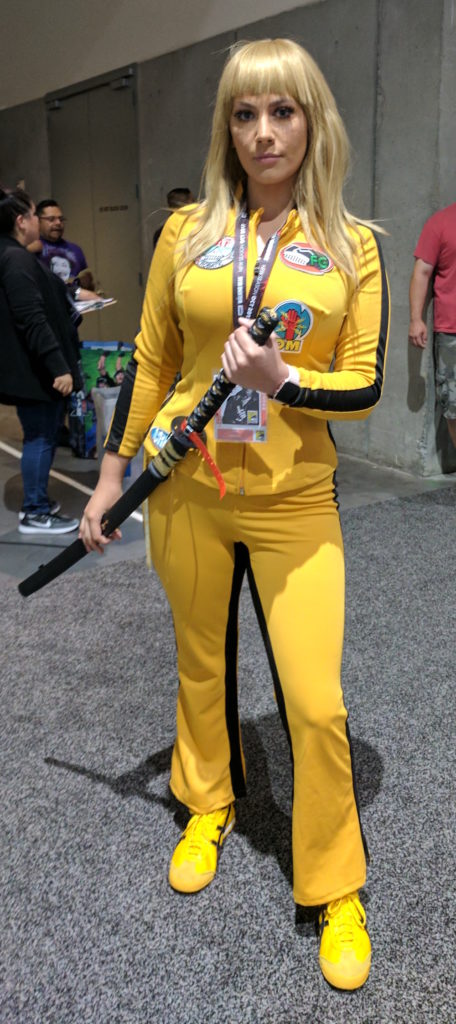 Next up: Cosplay Friday