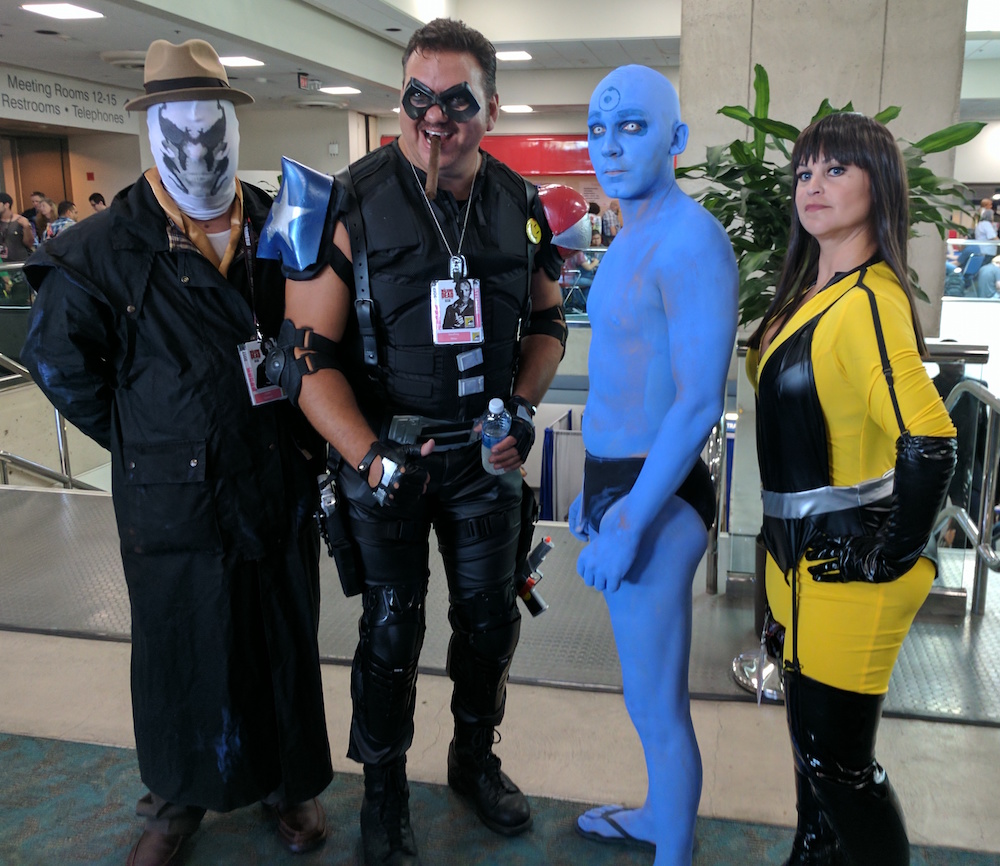 I'm constantly impressed by the cosplay at modern comic conventions. From the carbon copies of superheroes, to the wacky hilarity of pop culture fun, to the imaginative mashups of two (or more) genres: people's ingenuity never ceases to amaze me. This is the second of a three-part series highlighting a few of the cosplayers at SDCC 2017. Part one is here. 
Pictured above: The Watchmen, minus Ozymandias and Nite Owl.
Friday
After Preview Night on Wednesday and the first official Con day on Thursday, Friday was much busier. Cosplayers were everywhere at the Super Bowl of comic conventions.
I started going to the Con in the '80s, so it blows my mind to see how ginormous the event is these days. Not only is it the entire convention center, but the surrounding hotels and Gaslamp Quarter as well. While it's entirely overwhelming, it's also cool to see the entire city all geeked out.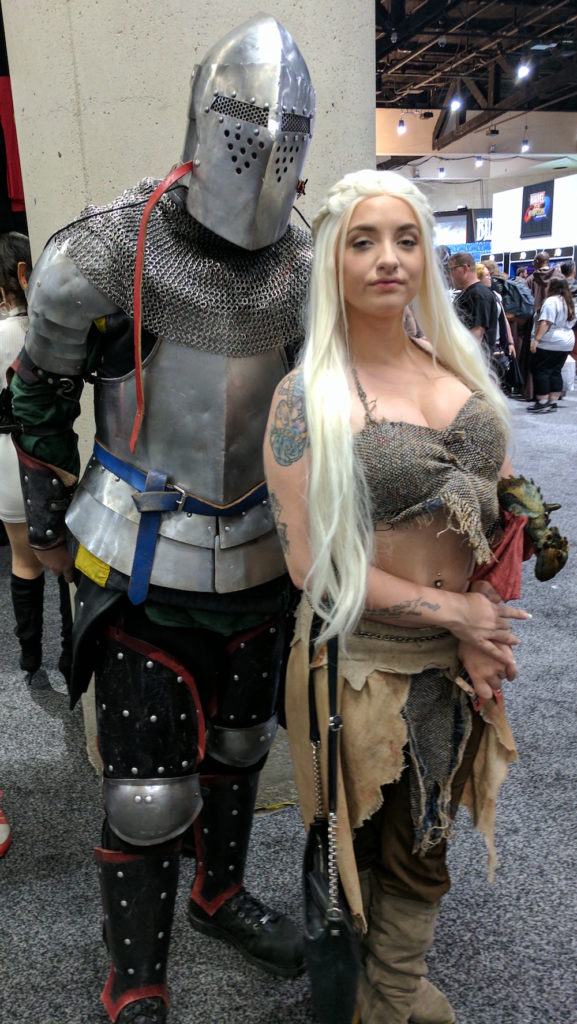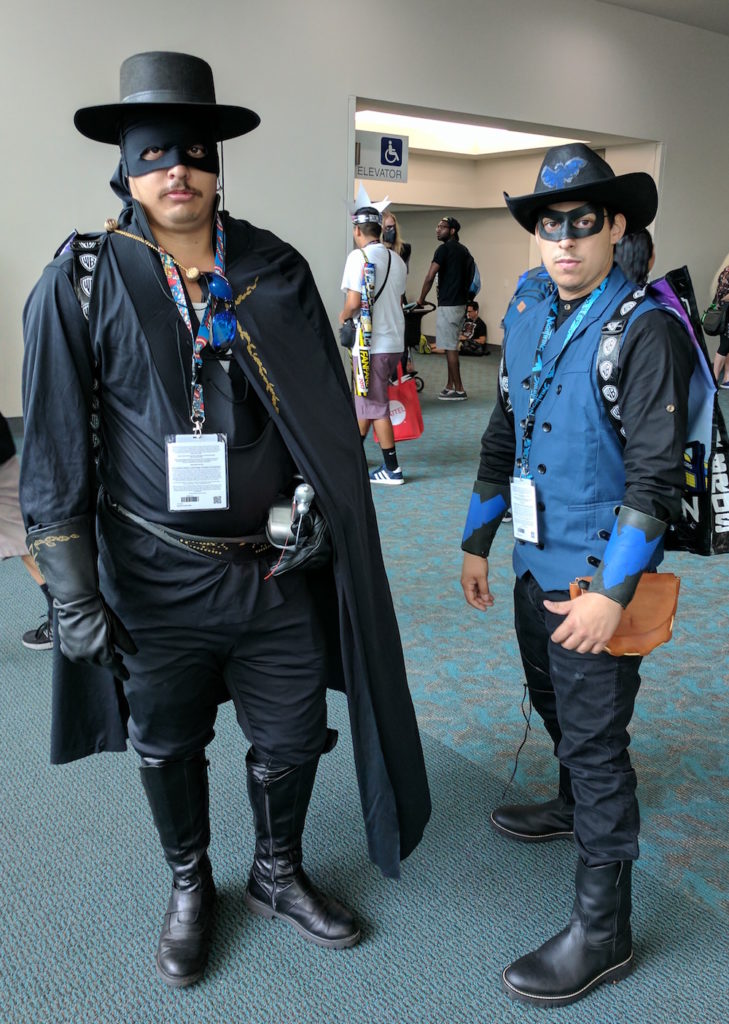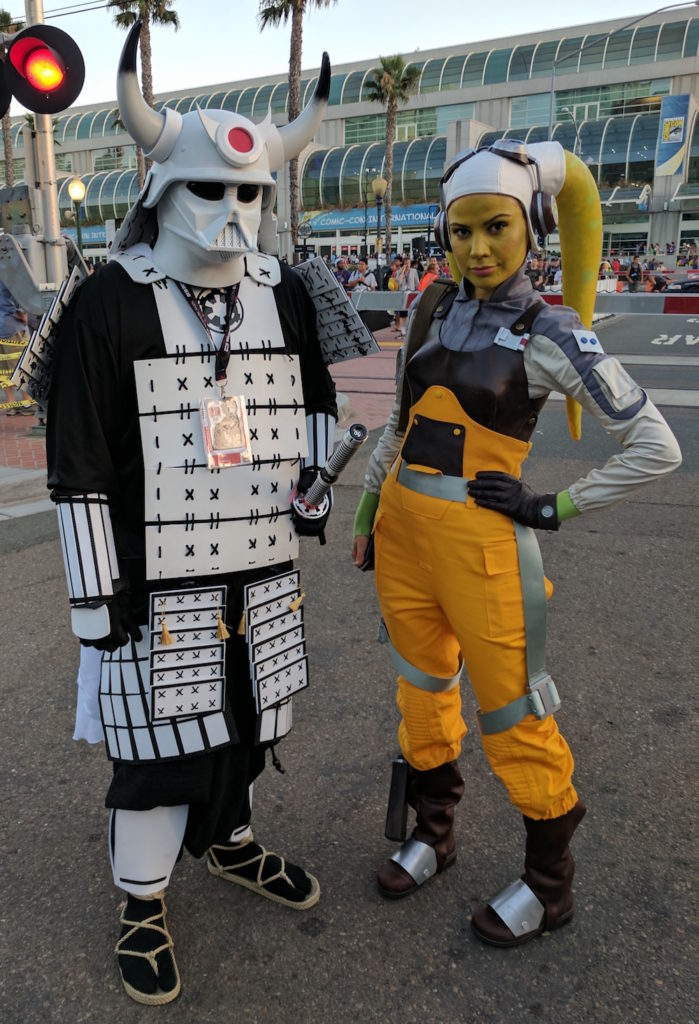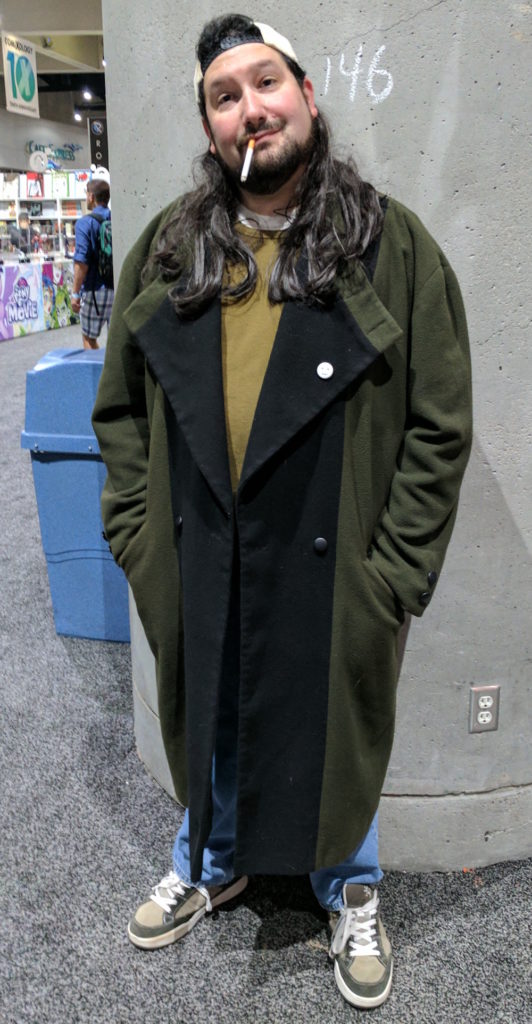 Who wore it better? (1 of 2)

Who wore it better? (2 of 2)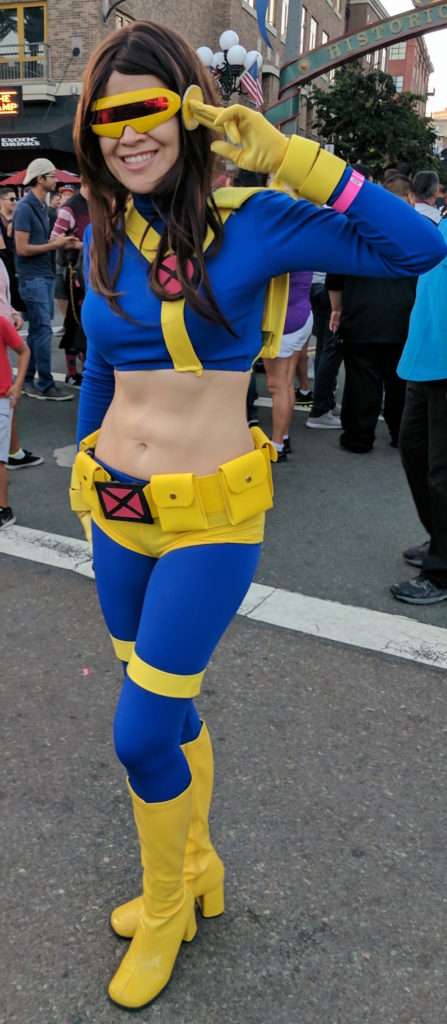 Family cosplayers are the best!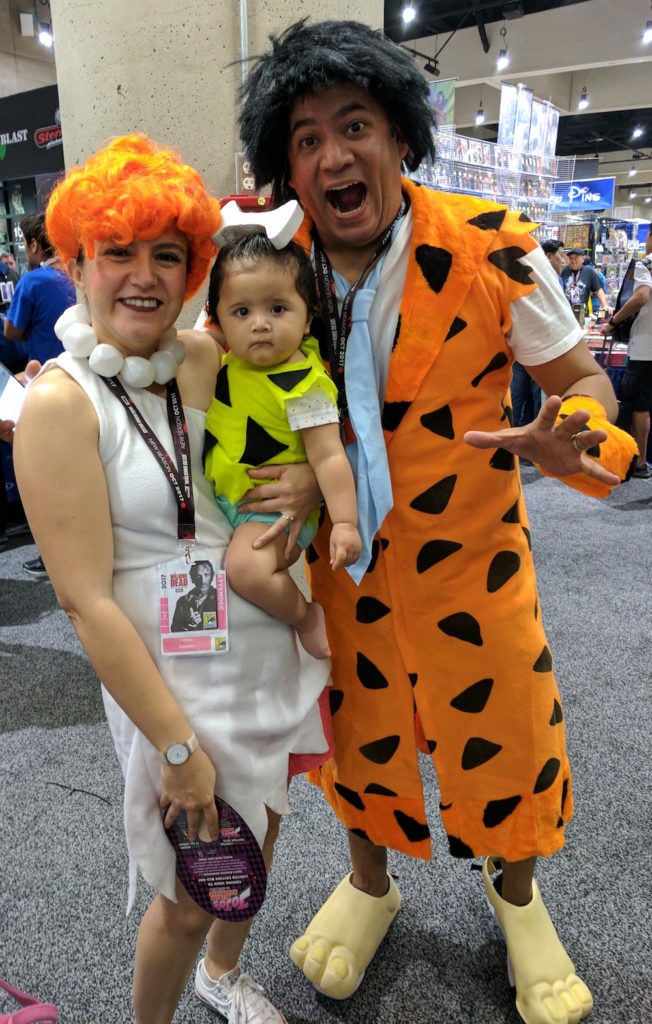 Even when one of the family members is over it …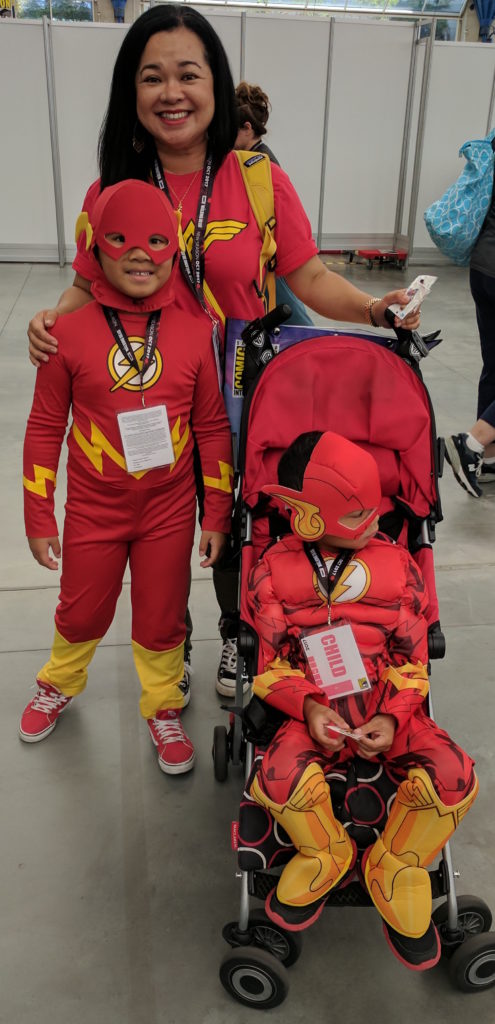 Next up: Cosplay Saturday