This is Day 17 of my Game-and-Blog-Every-Day-in-November Challenge. Search my blog for "Daily Game Challenge" for previous entries.
Downforce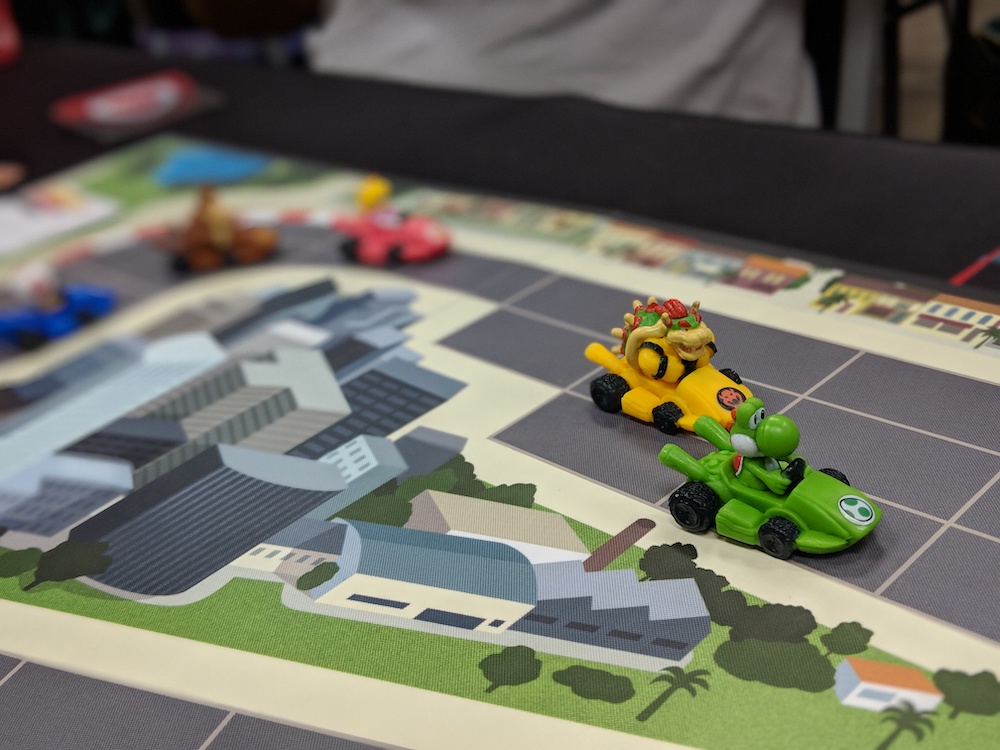 I recently got to play Downforce again, this time with the expansion track (the photo above is from an earlier play of the base game). While I liked the dice-chucking of Formula D, I've become more a fan of Downforce's hand management mechanism. Formula D always seemed to go too long, although it was a blast for one lap with a bunch of players.
Best of all, I got to play Downforce with my buddy Oscar, who blinged out his copy with the Mario Kart characters. I've played that video game only a handful of times with my nephew, but it's still fun seeing Mario and the gang out on the Downforce track.
And, yes, we listen to the Mario Kart music whenever we play Oscar's copy of Downforce.