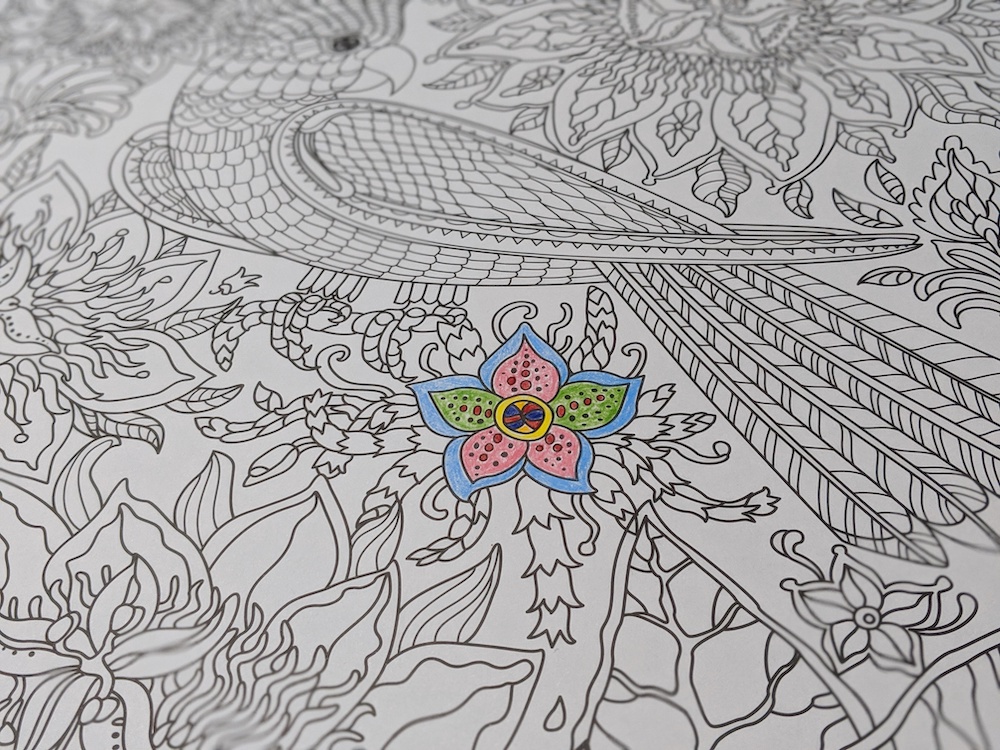 I love how November has become the month for challenges, from growing a mustache to writing a novel. I've done monthly challenges before, like when I play a game every day and write about it.
For this month I'm doing two different challenges. First, my wife and I are coloring for at least 10 minutes every day. I don't remember the last time I colored, but tonight's session was great. It took me about 15 minutes to color the flower above and I hope to complete the entire oversized page this month. Yes, I'm a slow colorist, but for me it's all about the relaxation. And it certainly was relaxing.
My second challenge will be posting here every day this month. It won't be about games necessarily, but just about life in general and other thoughts. Of course, I'm sure gaming will be a big part of what I write about, but I wanted to expand what I write about here.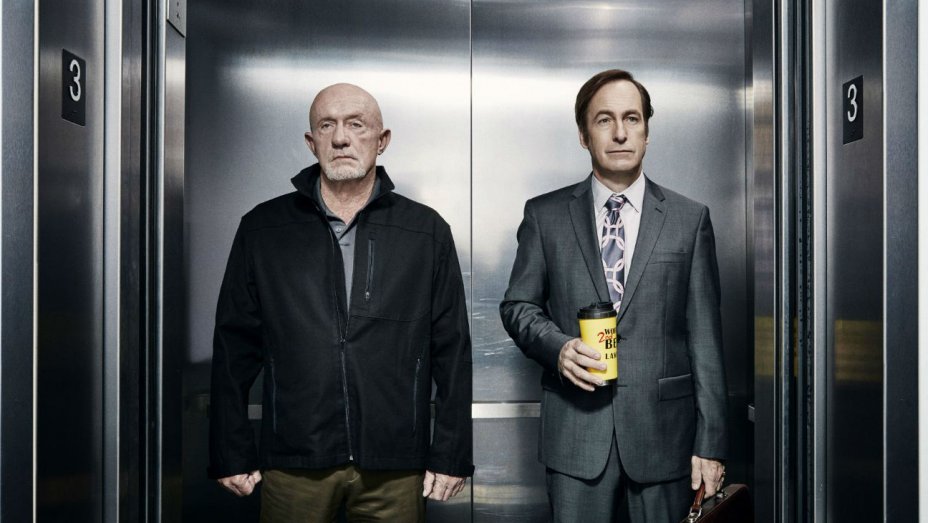 So for this first day of posting, let's talk Better Call Saul. I'm a huge Breaking Bad fan, but until the other day I'd managed to watch only a few episodes of its prequel. I just couldn't get into it.
That changed this week, thanks to a day spent in bed due to sickness. As I get older I realize that it takes me much longer to recover from anything, whether it's a late night out or an illness of any sort. The ol' bones need their rest.
Funny thing, too, I knew I was due to get sick because I'd been pushing myself recently and not eating regularly. Skipping meals is never a good thing and being laid up for a day (ok, actually two) was my body's way of slowing me down.
Still, at least I got to dive into Better Call Saul. I watched the first two seasons and enjoyed them. The show certainly has that Breaking Bad feel, thanks to creator Vince Gilligan. Bob Odenkirk is excellent as Jimmy McGill, the man who would become Saul Goodman, the shady lawyer for Walter White. While Saul was a scene-stealer in Breaking Bad, it's Saul's right-hand man Mike Ehrmantraut (played by Jonathan Banks) who steals scenes in Better Call Saul.
In fact, I like the story of Ehrmantraut better than Goodman so far. Without giving away too much, the mysterious Mike of Breaking Bad is more fully developed here, along with Goodman and a few other new characters. There are a few surprises, of course, but just like Breaking Bad it's all about watching these characters develop. Of course, the difference here is that we know what they become in Breaking Bad, but that works in its favor. It's like working a puzzle backwards, slowly pulling pieces away to see how it all began.