I'm blogging every day this month. Some will be game-related, but this challenge is different than my most recent play-a-game-and-blog-about-it challenge. I'm writing a single post every day: no topic guidelines, with some posts being a collection of random thoughts. Click here to read yesterday's post.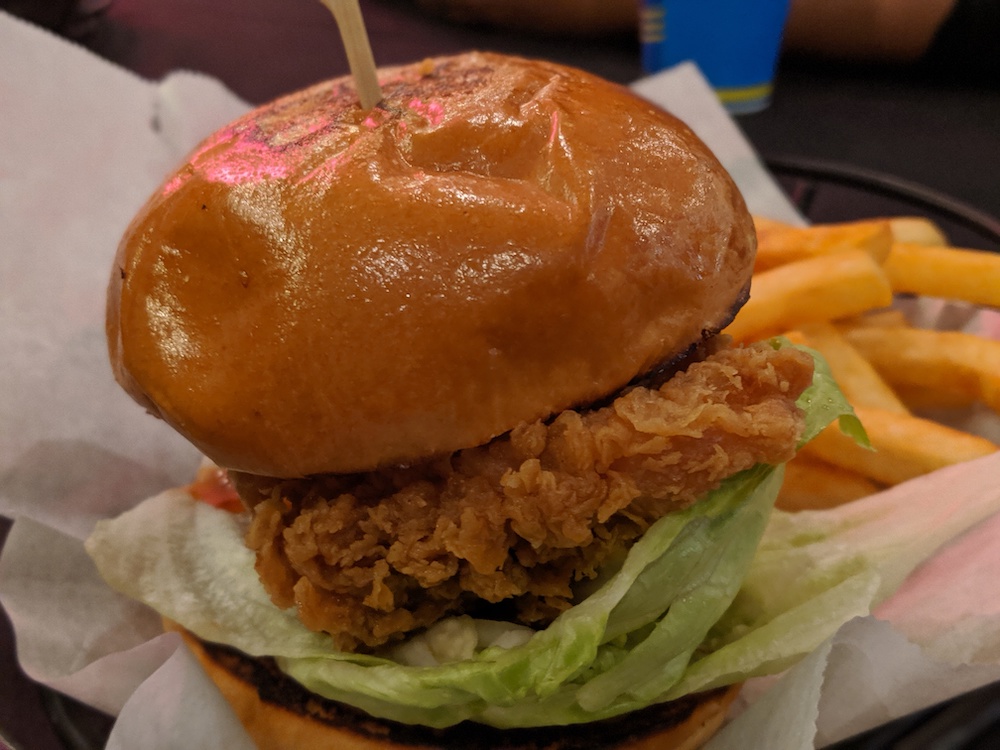 I still haven't tried the Popeye's chicken sandwich, but it sure does look good. The few times I've been to Chick-Fil-A I've found the food to be bland and boring; it seems like Popeye's would be more my jam.
After the local Popeye's sold out of their initial stock of chicken sandwiches, I was looking forward to its return this month. Of course, the lines have been out the door whenever I drive by, so I've missed out on the madness so far.
Thankfully, there's a terrific Korean-style fried chicken restaurant in town that decided to start offering its own version and it's absolutely delicious. The Secret Spicy Chicken Sandwich at BB.Q Chicken in Rancho Cucamonga is slightly sweet and spicy, with a perfectly crispy and juicy chicken patty on a grilled bun.
How did I find out about this awesome sandwich? I've been helping host a game night at BB.Q Chicken every Monday night for the last month and a half. We've had some great times playing games with friends and making new friends as well. It's fun sharing my passion for the hobby with new gamers and my regular gaming buddies have been great in supporting the event.
Management has also been supportive of the game night and give all of us gamers discounted food and drink. It's a fantastic setting to enjoy the hobby and some good eats.