I'm blogging every day this month. Some will be game-related, but this challenge is different than my most recent play-a-game-and-blog-about-it challenge. I'm writing a single post every day: no topic guidelines, with some posts being a collection of random thoughts. Click here to read yesterday's post.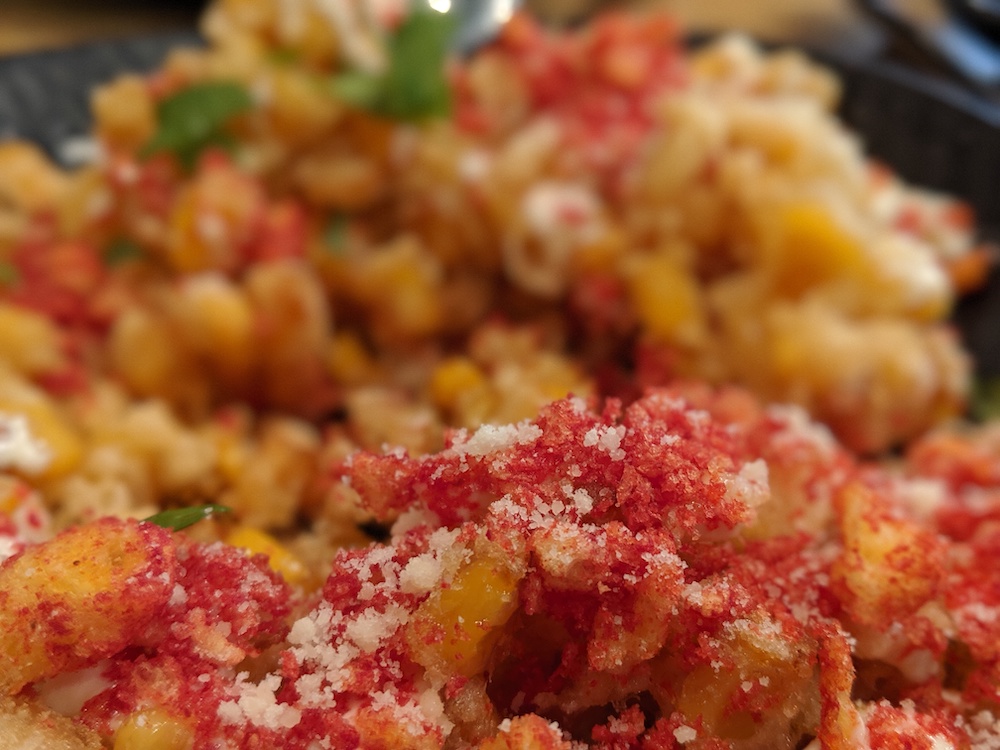 My wife and I recently discovered a late-night happy hour at a local ramen restaurant called Noods Bar. The ramen isn't all that, but the appetizers and small bites are good, especially during their late happy hour from 9pm-midnight on Friday and Saturday.
We like the mini chashu bowl which is the pork belly served over a small bowl of white rice. I call it their "adobo" since the consistency and flavor reminds me of one of my favorite Filipino dishes.
We're also big fans of their shishito peppers, which are stir-fried and served with a cream sauce. These peppers are interesting: about 1 in every 10 are spicy, while the others tend to be a little sweet. The quick stir-fry gives it a little smokiness, too. Michelle and I always laugh when one of us "gets lucky" and bites into the spicy chili.
My favorite appetizer, though, is the Elote. Inspired by the Mexican snack found at roadside vendors throughout Southern California, the Elote at Noods is deep fried corn kernels with a yuzu cream and hot Cheetos crumbs. It's not too spicy, since the sauce acts as a cooler, but it sure is delicious.
The name Elote is a misnomer, though; elote refers to corn on the cob, while esquites is the corn removed from the cob and served in the bowl. Thankfully, I love elote and esquites equally so I don't mind eating this tasty misnamed dish.