I'm blogging every day this month. Some will be game-related, but this challenge is different than my most recent play-a-game-and-blog-about-it challenge. I'm writing a single post every day: no topic guidelines, with some posts being a collection of random thoughts. Click here to read yesterday's post.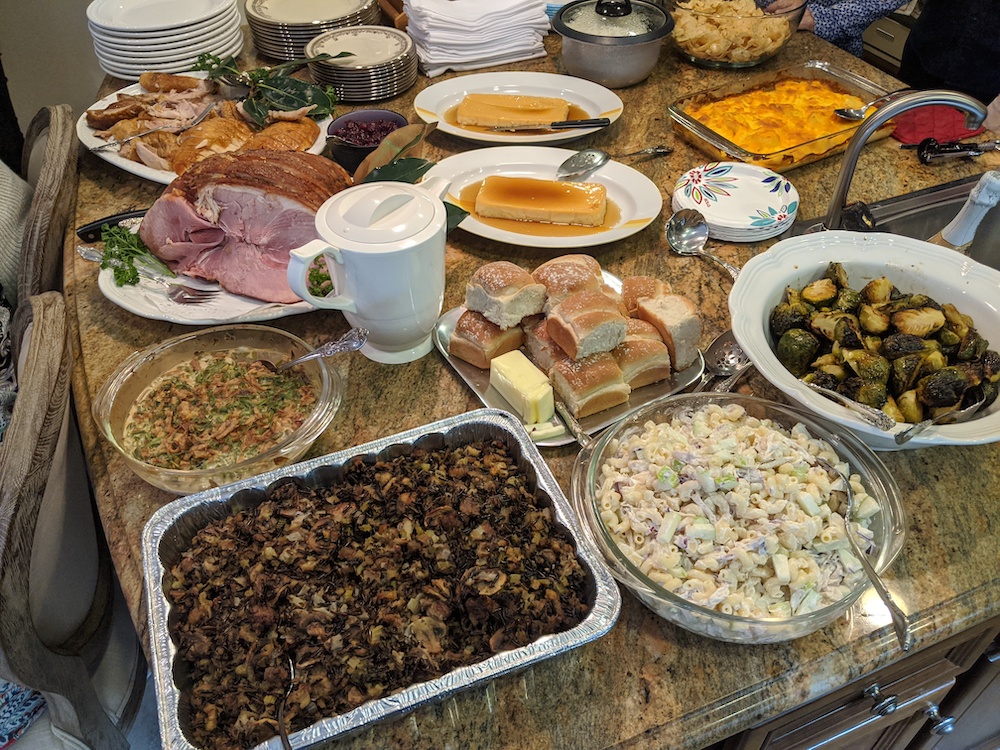 Today I'm thankful for my family: my wife, my stepdaughter, my parents, my brothers, their wives, and their children.
I'm thankful for the meals I share with my wife. Whether it's cooked at home or eaten at a local restaurant, I treasure this time. We eat, we talk, we laugh, and we re-connect every time we're at the table together.
I'm thankful for conversations with my stepdaughter. I always look forward to talking to her when she's home from school. It never ceases to amaze me how much she's changed over the years.
I'm thankful for the friends I've made while playing board games. You never know who you're going to meet at the tabletop. I'm fortunate to have gotten to know such fantastic people.
I'm thankful for the way the hobby has changed my life. This was one of the first Tabletop videos I watched years ago … and this was the latest episode of Game the Game that I was on. I've said this before and I'll say it again: if you would've told me five years ago that I'd be on a YouTube show playing a board game I would've thought you were crazy.
And for those who take the time to read my words here and elsewhere on the Internet:
Thank you.