I don't have an official New Year's Resolutions list for 2017, but one of my goals is to blog more often. After blogging every day in 2015, I only posted a handful of blogs in 2016. I did blog about board games every day in August, but that was the last time I wrote anything here (I do post twice each week about board game news for iSlaytheDragon.com).
I had a few posts in the queue that I never completed so I'm condensing them into this one post. The TL;DR version: Besides my trip to the Philippines a few years ago, 2016 was the best travel year of my life.
My wife and I began the year in Nayarit, Mexico, where we stayed at one of those all-inclusive beach resorts. It was the first time we'd done an all-you-can-eat-and-drink trip and we loved it. We spent a few days at our resort just soaking up the sun and enjoying the non-stop flow of pina coladas. I've never been a fan of pina coladas, but this trip changed my mind.
Of course, I'd enjoy almost any drink with this daily view: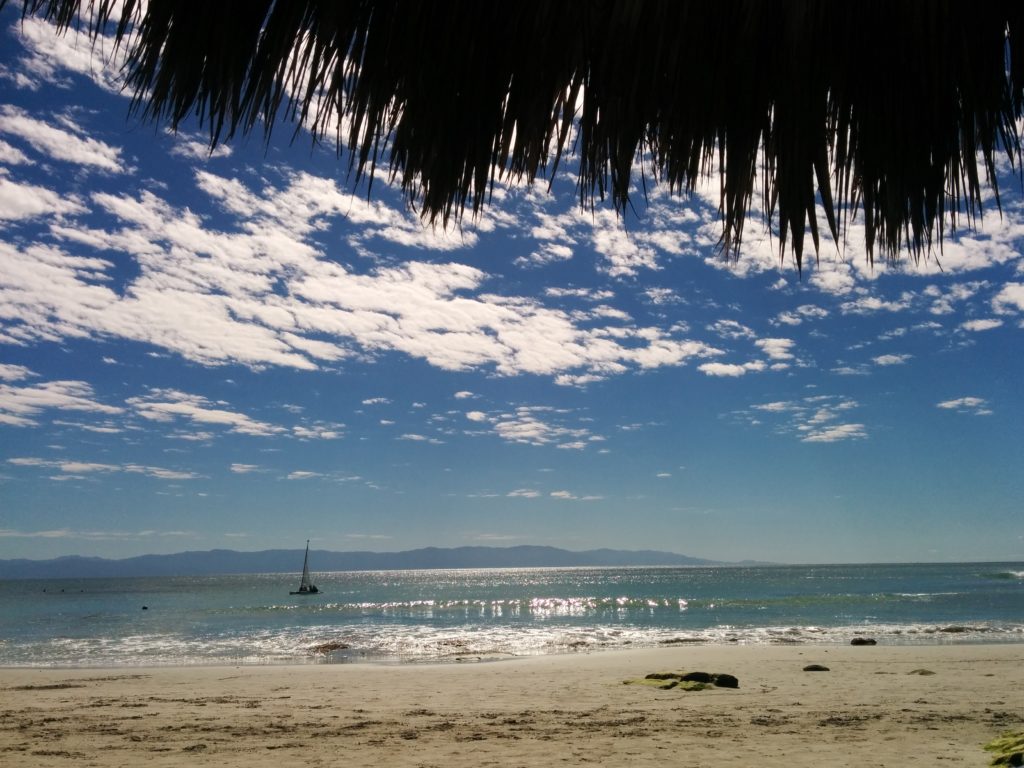 Wake up, eat, stroll down to the beach, sip pina coladas while reading a book, then take a dip in the ocean: not a bad schedule for a few days while back at home it was raining.
We ended our stay with a couples massage next to the beach: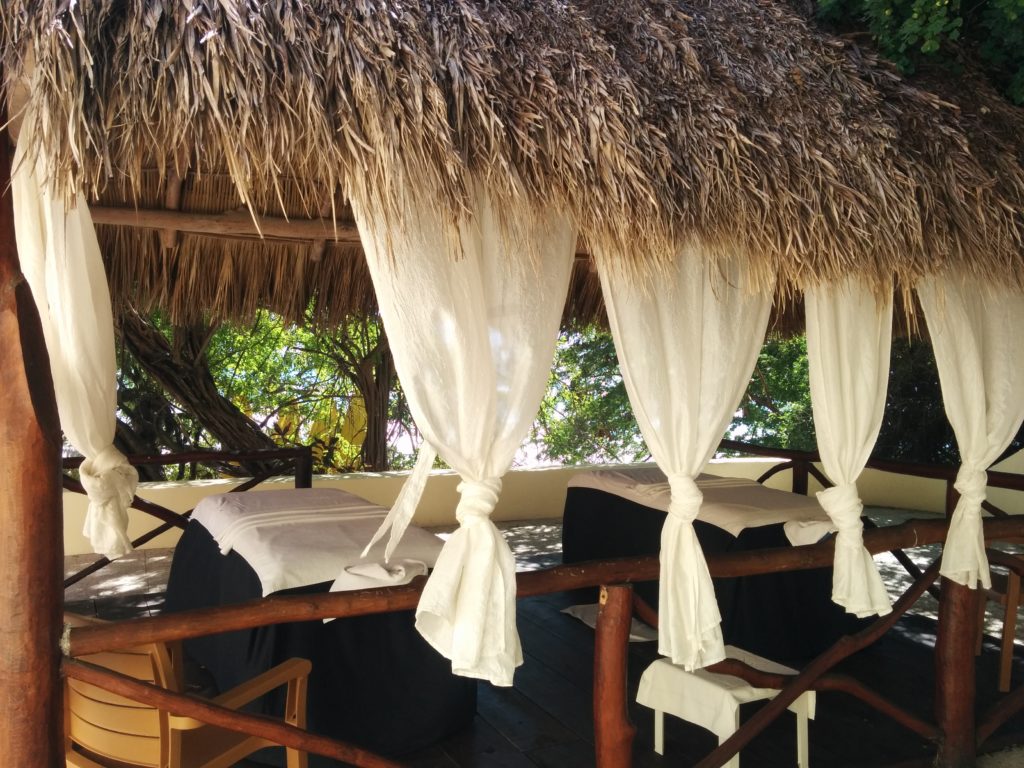 We nearly melted into those massage tables. Neither of us wanted to leave after doing some major chillaxing.
A few months later we went to visit our daughter in Tokyo. She was finishing up her study abroad program so we flew out to spend almost two weeks with her, which was beyond awesome. My wife and I had never been to Japan and having our daughter show us around was the best.
Now, I appreciated our all-inclusive vacation to Mexico, but typically when I travel I prefer to soak up the local culture. Our time in Tokyo was exactly that: we were staying at our daughter's rental which was a bike ride away from her school. We did not see any fellow tourists or travelers anywhere, except at the school or when we ventured into the busier parts of Tokyo. It was fun to see the local residents go about their day. Sure, it wasn't as relaxing as sipping pina coladas on the beach, but it was much more real.
We had an amazing time, especially since we were fortunate to book our trip during cherry blossom season: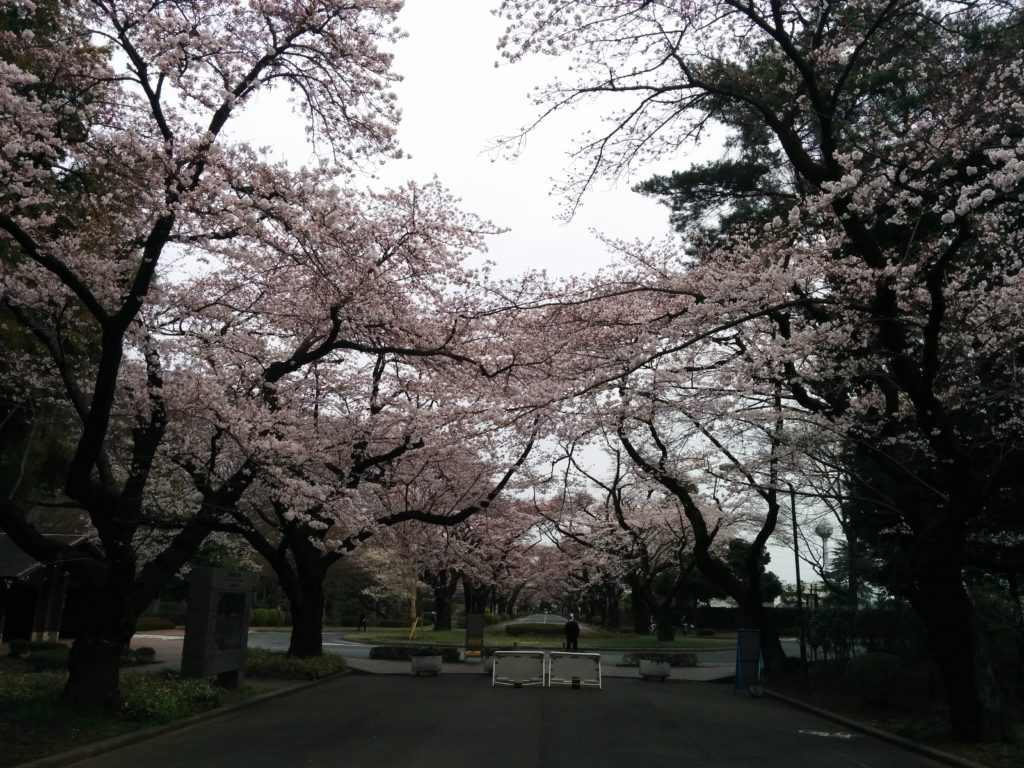 My picture on a cloudy day doesn't do justice to the beauty of the cherry blossoms.
Another thing that photos can't capture is the deliciousness of the food we ate in Tokyo. From the local ramen shops to the restaurants we tried in the heart of Tokyo, there is NOTHING that compares in the U.S. Yes, I'm a full-on Japanese food snob now. Sushi and ramen have been forever ruined for me.
This lunch special was at a quiet little spot near the famous Tsujiti Fish Market:
The sushi master served us these meals and we gobbled them down, keeping our voices low as we raved about each piece.
This was the most interesting thing about Tokyo: for such a densely populated city, it wasn't nearly as loud and overwhelming as I thought it would be, especially inside all of the packed restaurants we visited. It was noisy at the train stations, but it wasn't anything worse than the U.S. But in the restaurants it was so nice being able to enjoy our meals in library-like quiet. When we got back home that was the first thing we noticed: the volume level.
However, we found one place that was not as quiet or reserved as the rest of Tokyo: Dear Spiele, a cool board game cafe located upstairs in a nondescript building. Thankfully, our daughter is a pro with Google Maps because I would've gotten lost a few times trying to find it.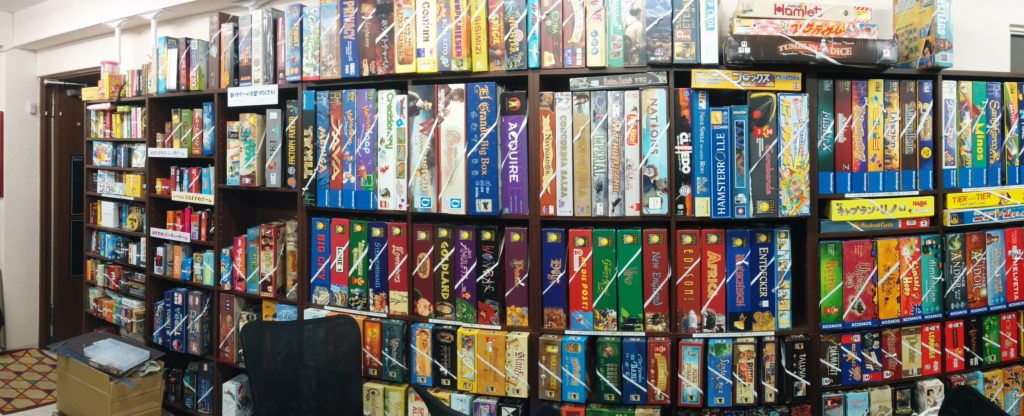 The photo above is of one of the walls filled with games. We played Timeline, Camel Up, and Splendor (I wanted to play King of Tokyo, of course, but the cards were all in Japanese). There were two groups of young people while we were there; one of the groups was in deep thought playing a strategy board game while the other group was playing a party game, based on their laughter. It was almost shocking to hear such loud outbursts after we'd experienced nothing but quiet throughout our trip. I had a big smile on my face, though: it was the sound of gamers having fun.
People really are alike, no matter where you go.