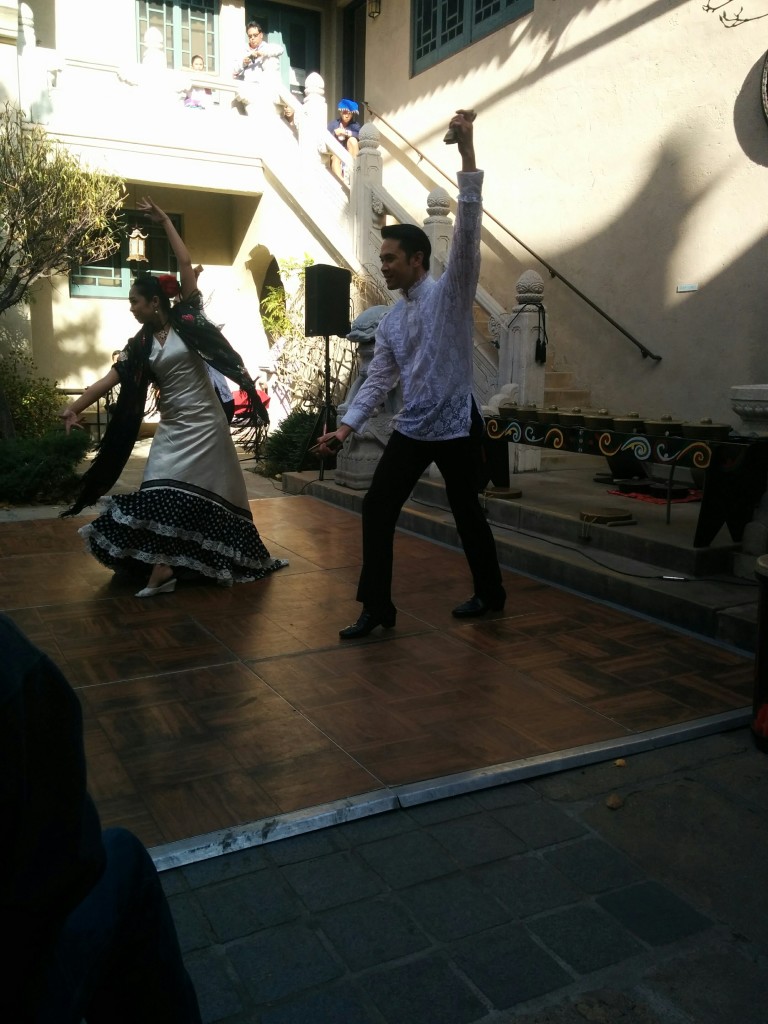 Last month my wife and I celebrated Filipino Arts and Culture at the FPAC 2015 event in Los Angeles. Today we were once again celebrating our heritage at the Pacific Asia Museum in Pasadena.
Every second Sunday, the museum hosts a free cultural event and today was "Celebrate the Holidays Filipino Style." We were part of a good crowd gathered in the museum's wonderful courtyard enjoying the music, dance, storytelling, and a fun make-your-own-parol activity.
Of course, no Filipino get-together is complete without an abundance of delicious eats and today was no exception. We munched on chicken empanadas, turon, and sumon. One kind supporter brought adobo fried rice from Gerry's Grill, but we were already stuffed and had to pass.
As always, the highlight for me was the traditional music and dance, especially the tinikling. Just like at FPAC 2015, the dance troupe was the amazing and inspiring Kayamanan Ng Lahi. I watch with a great sense of pride whenever they perform and today was no different.