I'm posting about a game every day in September! Here's a link to yesterday's post.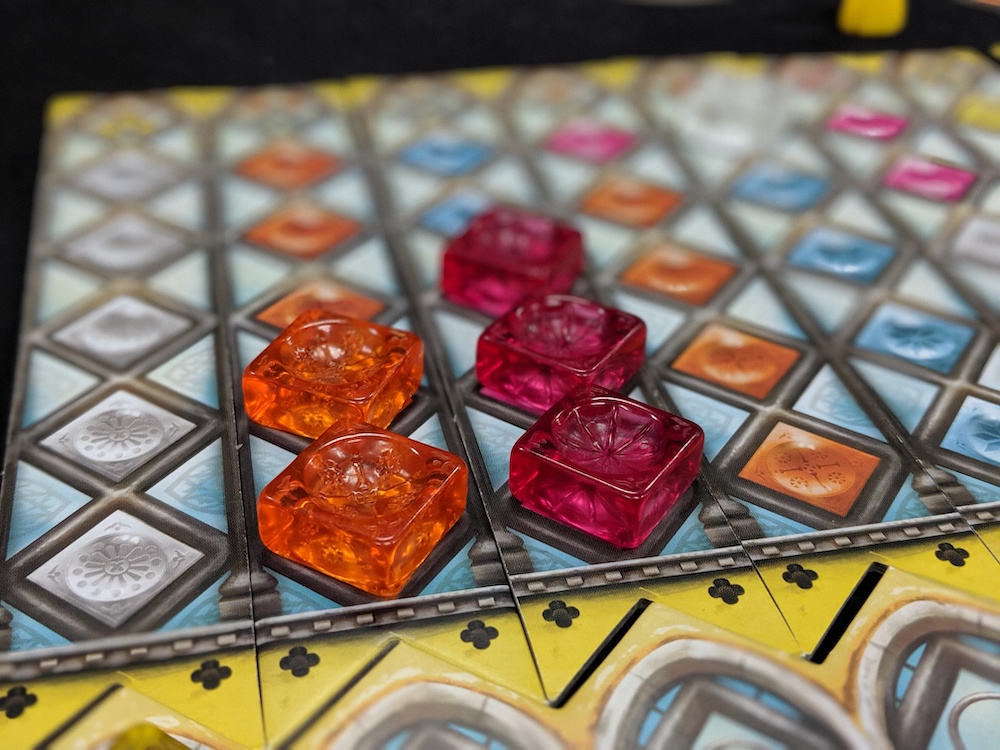 Every time I read the title of Azul: Stained Glass of Sintra, I can't help but think of the Chairman of the Board, Ol' Blue Eyes himself, Frank Sinatra. This is the standalone sequel to the monster hit and award winner Azul and it's more of a gamer's game.
My friends Sangwon and April taught the game today and I liked it, but it didn't wow me like the Azul did after the first play. Stained Glass of Sintra is a more gamer-fied version of Azul, with variable player boards, trickier scoring rules, and even harsher penalties. The same main mechanism from Azul is here: different color tiles are on the coasters/factories and you select one color and push the others into the center.
You're still collecting sets of tiles to complete lines on your board, but it's not as easy as Azul. Here, you're trying to complete columns and you'll score based on the column, any previously completed columns to your right, and any bonuses based on the current round.
I liked that this game only lasts six rounds and the more intricate scoring rules are a nice twist. I still prefer Azul's more streamlined game play, but Stained Glass of Sintra is one that I'll happily play again when I'm for more of a challenge. And I'll always think of that classic crooner.