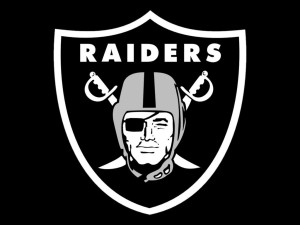 As the NFL playoffs get underway, it means only one thing to me: another season of suffering is over for Raiders fans. It's been miserable watching my favorite football team go from a Super Bowl appearance to the laughingstock of the NFL. It's been over 10 years since the Raiders have been relevant, but it seems a lot longer.
Growing up in the Los Angeles area during the '70s, we had the Rams. I sported a Rams jacket as a child, but my dad always rooted for the Raiders. On game days, I'd fetch him a beer from the fridge (sometimes Coors, usually Michelob) and we'd watch Ken Stabler lead the Raiders to victory, something they did a lot more back then. If the Raiders were losing early in the game, Pop would tell me not to worry because the Raiders were a second-half team. More often than not, he was right.
I like to think that he was drawn to the Raiders' image as the outlaws of the NFL, led by their maverick owner Al Davis. I don't view my dad as an outlaw, but as a Filipino immigrant to the U.S. in the late '60s, he certainly had that maverick spirit to leave his home country to start a new life.
One day in the late '70s, my dad took me to my first NFL game. It was a preseason matchup between the Rams and the Raiders at the Coliseum (a few years later, the Rams would move to Anaheim before finally leaving for St. Louis). I don't remember much about the game, but one thing I'll never forget is watching the Raiders play in real life. The game seemed much faster than on TV. There was something about seeing the Silver and Black in person, though. Call it an epiphany or a calling, but after that game, I had suddenly outgrown my Rams jacket. I was now a member of the Raider Nation.
The Raiders would eventually move to Los Angeles and win their third Super Bowl in 1983. They continued to be successful for years, before moving back to Oakland and making their last Super Bowl appearance in 2003. Since then, it's been nothing but embarrassing losses, wasted draft picks, and questionable management.
I still believe that things will turn around, especially with the Raiders' salary cap issues being cleared up and young talents Derek Carr and Khalil Mack leading the team. The Raiders might not be the outlaws and mavericks they once were, but I'll settle for a team I can be proud of: a team that I enjoy watching with my dad over a few cold beers.