I'm blogging every day this month. Some will be game-related, but this challenge is different than my most recent play-a-game-and-blog-about-it challenge. I'm writing a single post every day: no topic guidelines, with some posts being a collection of random thoughts. Click here to read yesterday's post.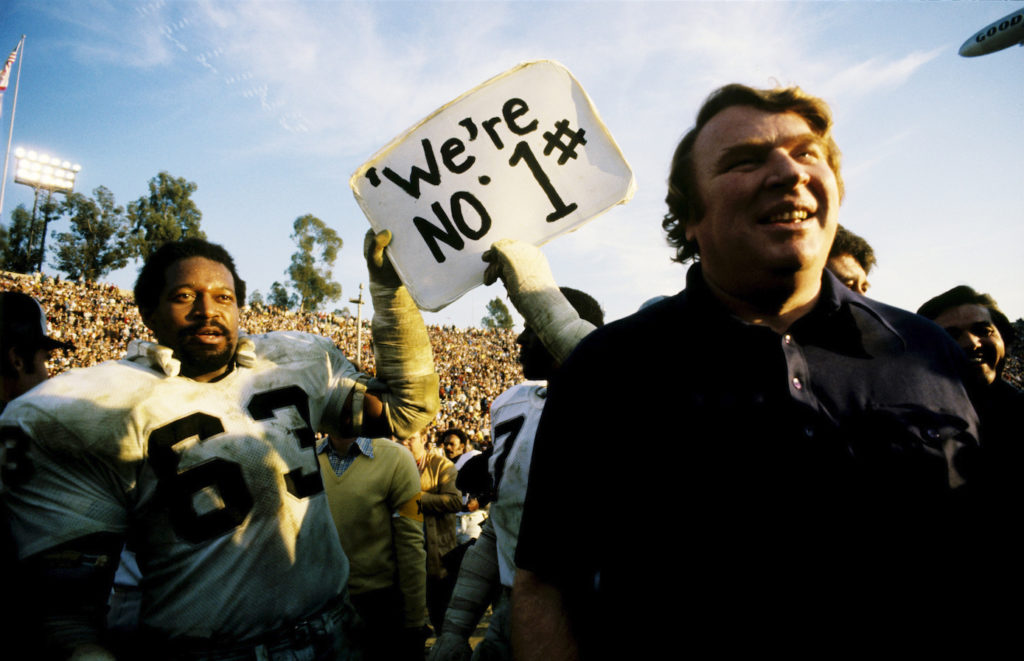 I remember the exact moment I became a Raiders fan: it was an exhibition game between the hometown Los Angeles Rams and the visiting Oakland Raiders. Until this point I'd been rooting for the L.A. team because that's where we lived and all of my classmates seemed to like the Rams. My dad had taken me to the game and it was the first time I saw an NFL game in person.
I was amazed at how big the Los Angeles Coliseum was and how small the players looked down on the field. Something about those players in the silver and black, though, just appealed to me. My dad used to root for them, too, I think because he liked the outlaw image of the team.
While my dad wasn't an outlaw by any means, I'm sure the Raiders' independent spirit appealed to him. He was someone who'd left his homeland behind, seeking opportunities in country where he was a minority. He only had my mom and her extended family in Southern California as his support system. He did what he had to do to provide for his family.
I remember Sundays being his day to watch football and drink a Michelob or two. I was thrilled whenever he asked me to grab a beer for him from the fridge. When the Raiders were losing, he'd tell me not to worry, since the Raiders were a second-half team. And more often than not in those days, Ken Stabler would lead the team back for a win.
While neither of us follow the team as passionately as we did before (in fact, the older I get, the less of a sports fan I become), I'm not one to change my sports team loyalties. I'll always be a member of the Raider Nation, thanks to my dad.