I'm blogging every day this month. Some will be game-related, but this challenge is different than my most recent play-a-game-and-blog-about-it challenge. I'm writing a single post every day: no topic guidelines, with some posts being a collection of random thoughts. Click here to read yesterday's post.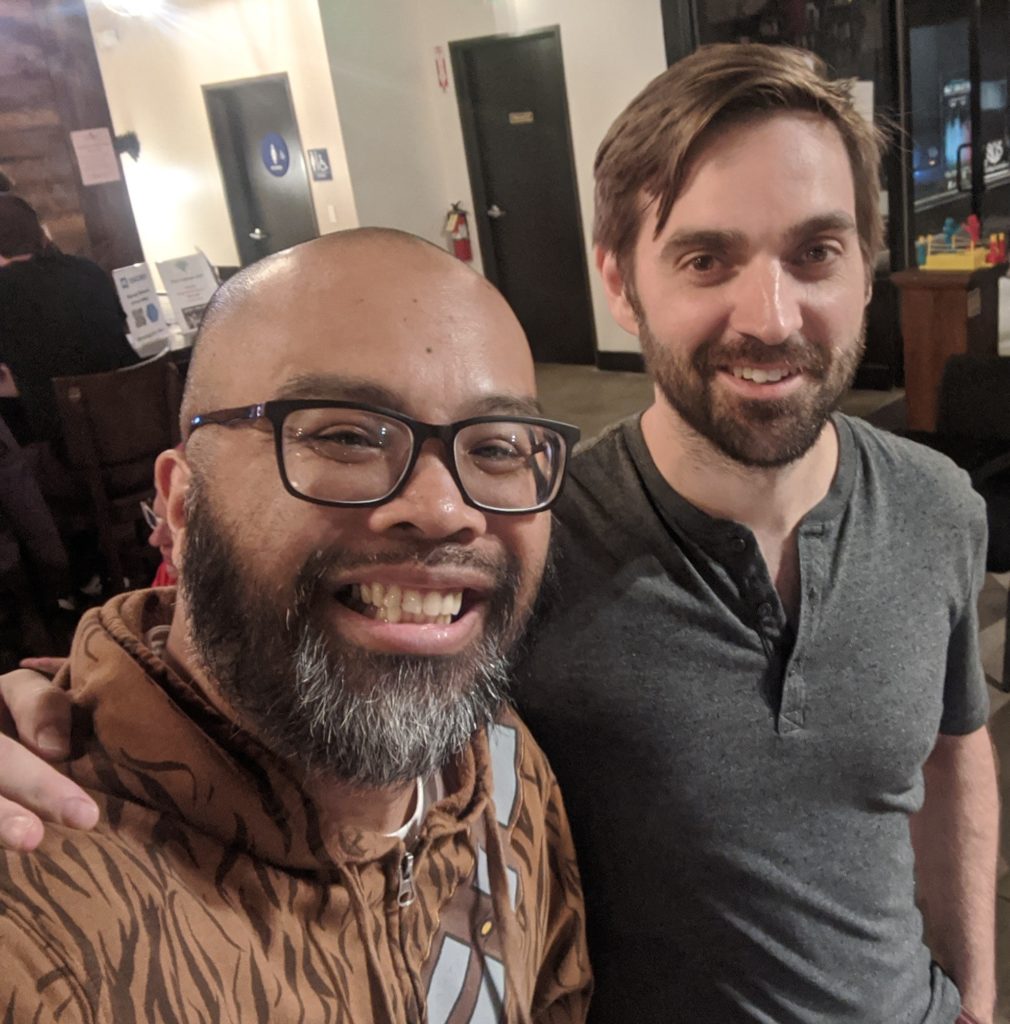 Earlier this year I met David Guthrie, also known as GameyLannister on Instagram. Besides having the coolest Instagram handle, David is also known for his insanely awesome accomplishment: he played BGG's Top 100 Games in 100 days.
We met when I'd reached out to him via Instagram to see if he wanted to play Twilight Imperium Fourth Edition. I'm on my own quest to play it 10 times this year and I had a game scheduled at Strategicon in L.A. Unfortunately, a few of the players couldn't make it and we ended up playing a three-player game with Ben O'Steen. It was a fun game with two fantastic gamers and while I still think TI4 is best at six players, I'd happily play it at three again.
As the old saying goes, three-player TI4 is better than no TI4.
Today a bunch of us who'd helped David reach his goal met up at The Dragon & Meeple in Los Angeles. I wrote about this gaming restaurant/bar/game store here and today we ate, drank, and played games in honor of David. He's one of the nicest people I've met through the hobby.
I thought about this on the way home, how fortunate I've been to game with David and so many other fantastic people. A few of them where there today and I'm grateful for the times we've spent at the tabletop, laughing, talking trash, and enjoying each other's company.
For me, it's the best part of the hobby. Yeah, we play all of these fun games, but the games are only as good as the people you play them with. If you're gonna hang out for hours at a time playing games, I hope you're doing so only with the best people. I'm fortunate that I do.