I'm blogging every day this month. Some will be game-related, but this challenge is different than my most recent play-a-game-and-blog-about-it challenge. I'm writing a single post every day: no topic guidelines, with some posts being a collection of random thoughts. Click here to read yesterday's post.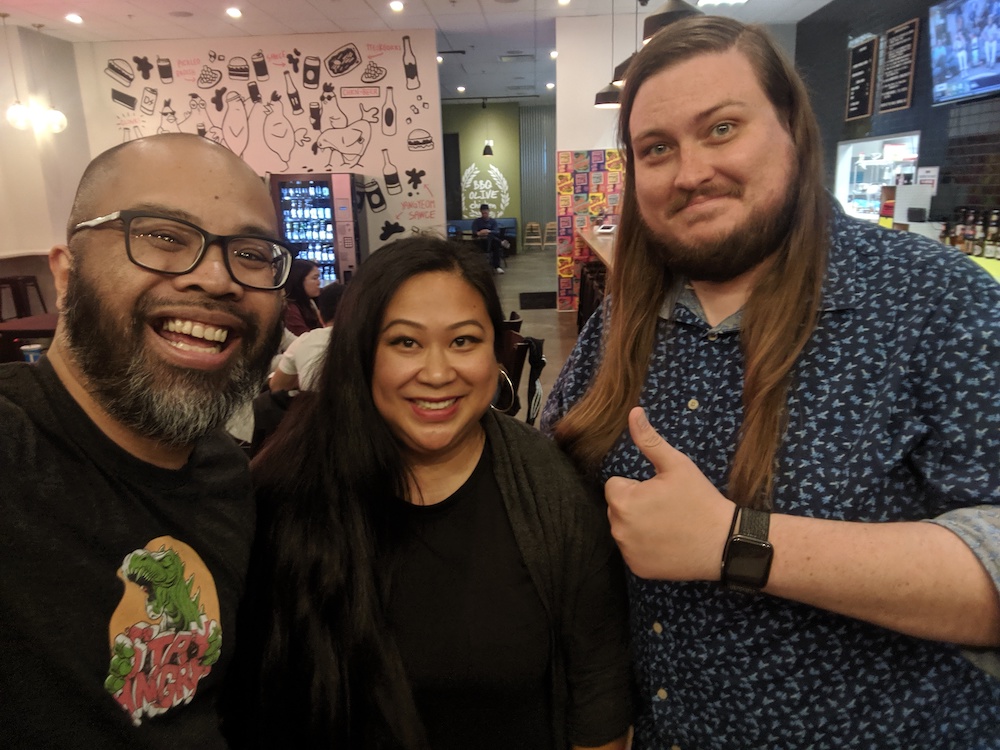 Three highlights from my last week:
Got to hang out with Meeple Lady and Chris at a local game night. They were traveling back home and I was thrilled that they stopped by for dinner and a coupla games. We played Q.E., which has been a big hit with all of my friends. Check out my Instagram post for more info on Q.E., which is one of my favorite games of 2019.
Continued my Clank! Legacy: Acquisitions Incorporated campaign. We're halfway through and it's been a blast. Read my spoiler-free thoughts here.
Had a wonderful brunch with my family today. We don't get together as often as I'd like to, but when we do it's always a good meal highlighted by lots of laughter. I shared some old photos of me and my brothers that I'd scanned recently and everyone was cracking up over them. My stepdaughter, nephew, and nieces laughed at our clothes and haircuts while the rest of us marveled at how much my niece and nephew looked like my brothers. My parents love spending time with their grandchildren and it brings them great joy to see them growing into such good young people.