I'm blogging every day this month. Some will be game-related, but this challenge is different than my most recent play-a-game-and-blog-about-it challenge. I'm writing a single post every day: no topic guidelines, with some posts being a collection of random thoughts. Click here to read yesterday's post.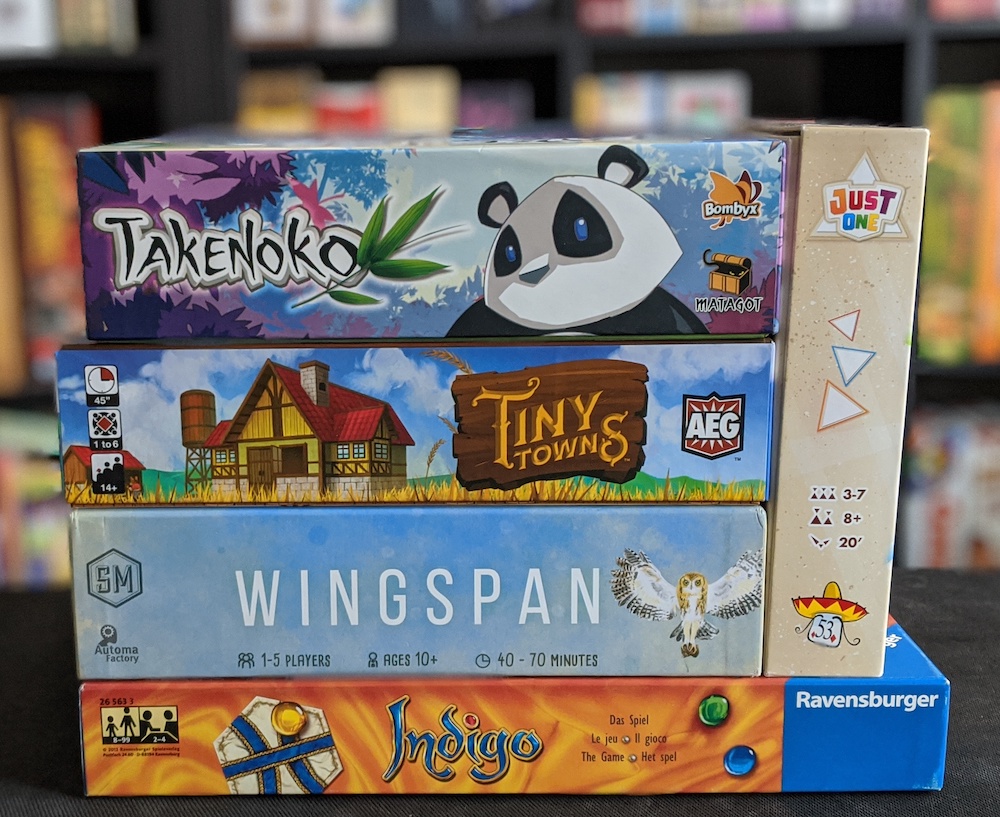 Last year I was asked to join The Five By, one of my favorite board game podcasts. I love the format: five game reviews by five different reviewers, with each review going about five minutes. As much as I used to enjoy The Secret Cabal and other longer-form gaming podcasts, I burned out on the two-plus hour length per episode. Kudos to those who can produce a show like that and there are plenty of people who enjoy the format, but I wasn't one of them anymore.
That's why I loved The Five By: it was strictly focused on reviews and cut out all of the fluff. While I still enjoy podcasts where the hosts' banter is entertaining (like the crew at Board Game Barrage), I loved having a half-hour podcast of just reviews.
When producer Mike Risley asked me to join the team, I was ecstatic. Over the last year and a half, I've done 30 reviews and it's been an awesome experience. It's not easy doing a review in only five minutes, but thankfully The Five By crew do amazing work that I can draw from. While I have my personal segment format set, I'm always looking to improve my reviews. I've learned a lot from Sarah and Mason, who contribute outstanding segments every episode.
This week I hosted Ruel's Holiday Extravaganza, an episode of five reviews from the show archives. I chose titles that gamers could bring to their holiday celebrations and would work well with various groups: family, non-gamers, hardcore gamers, and complete newbies. These games were also ones that I personally own and have played a lot: Tiny Towns, Just One, Wingspan, Indigo, and Takenoko.
I enjoyed going through old episodes and finding these games to share with our audience. I'm proud to be on The Five By and I'm looking forward to another year of reviewing.