I'm blogging every day this month. Some will be game-related, but this challenge is different than my most recent play-a-game-and-blog-about-it challenge. I'm writing a single post every day: no topic guidelines, with some posts being a collection of random thoughts. Click here to read yesterday's post.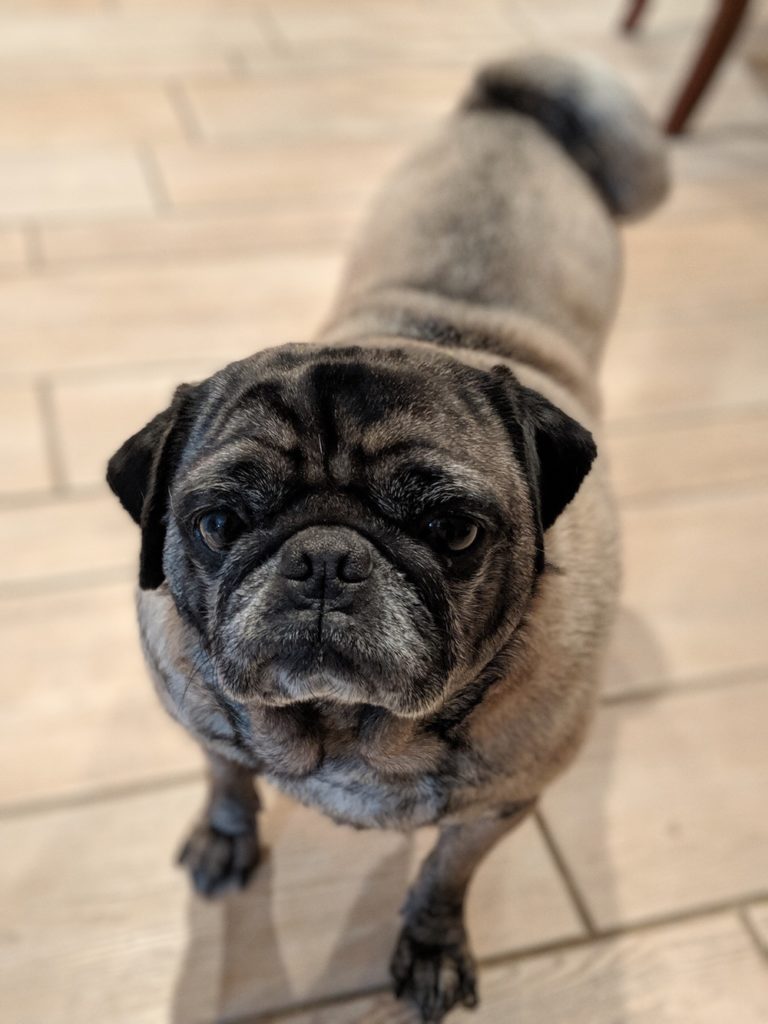 I stumbled upon a random Netflix series called It's Bruno! last night. I'd never heard of it, but after reading the description I was excited to share my discovery with my wife.
Set in Brooklyn, New York, It's Bruno! is about a guy named Malcolm and his puggle (pug-beagle mix), Bruno. We have a pug named Bruno and couldn't believe what we found on Netflix!
Of course, the Netflix Bruno's life is nothing like our Bruno's life, but it's a quirky and offbeat comedy. Each episode is about 15 minutes long, with plenty of cute doggos, and features some sort of confrontation with residents of Malcolm's neighborhood. There's Harvey and his dog Angie, who serves as Malcolm and Bruno's nemesis. There's Crackhead Carl with his shopping cart full of stolen goods on sale for five dollars each, Malcolm's stoner buddies, the local pet store employees, and a whole assortment of interesting people.
Halfway through the series I started googling the show's creator and star, Solvan Naim, a young, talented 22-year-old rapper, writer, actor, and director. There's a quote in a Variety interview that reminded me of our Bruno: "He's just a loving dog and he always wants to show you attention. He's never angry or mad. We can all learn a little something from him."
Pictured above is our Bruno. He may not have his own Netflix series, but if you ever meet him, you'll see that he has the same loving personality of the more famous Bruno.