I'm blogging every day this month. Some will be game-related, but this challenge is different than my most recent play-a-game-and-blog-about-it challenge. I'm writing a single post every day: no topic guidelines, with some posts being a collection of random thoughts. Click here to read yesterday's post.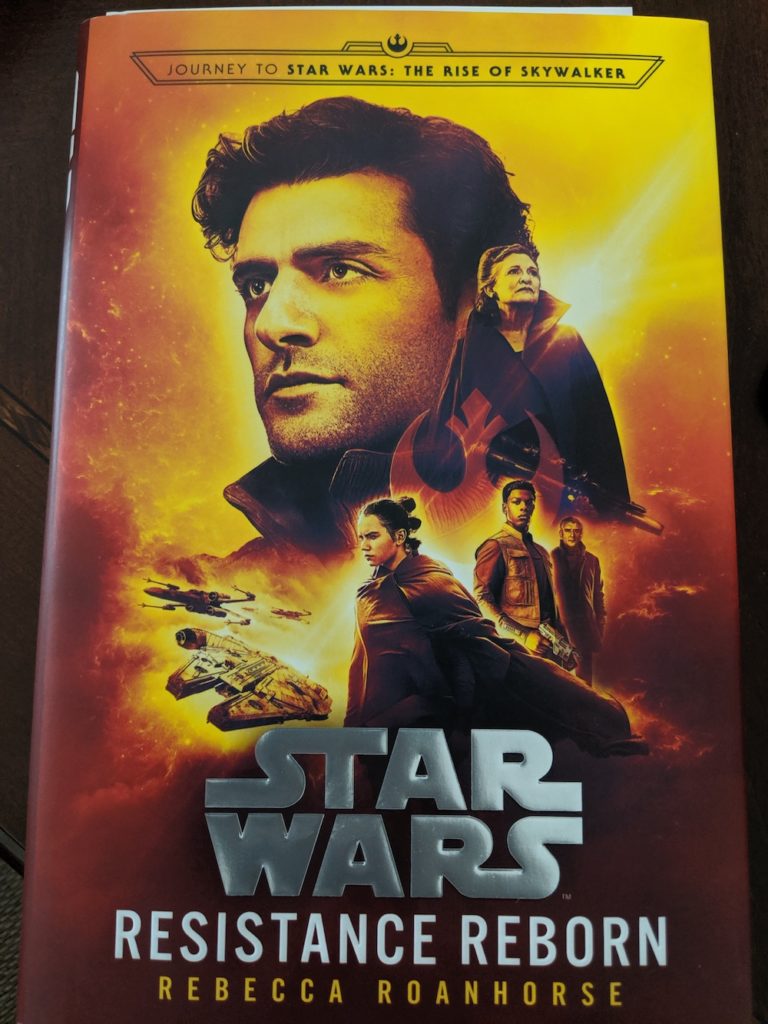 On Day 3 of my writing challenge I wrote about The Rise of Skywalker and yesterday I found Star Wars: Resistance Reborn by Rebecca Roanhorse in my mailbox.
I immediately dove into it and I hope to finish it this weekend. Resistance Reborn takes place after The Last Jedi and early on it feels like it's setting up The Rise of Skywalker. General Leia, Rey, and Poe are all dealing with being the last of the Resistance. Where are their allies? What can be done about the First Order?
While I've read a bunch of Star Wars books, I've never read one in anticipation of an upcoming film. It's usually been as a way to enjoy the Star Wars universe when no movies are planned. It's exciting to see these characters come to life through the written word (and, yes, John Williams' iconic music plays through my head more often than not while reading).
I've got a few pitches out to various websites for coverage on Resistance Reborn, so hopefully I'll be able to write a bit more about it soon. Thanks to my friends at Random House for the advanced copy, which I'm enjoying so far.
If you've never read a Star Wars book, I'd highly recommend Timothy Zahn's classic Thrawn trilogy. Published way back in 1991 during the dead time between the original trilogy and the first prequel, it's still a fantastic series of books well worth reading. After Disney acquired the property it became part of the non-canon Legends series, which was a shame since Grand Admiral Thrawn is the best bad guy outside of Darth Vader and all of the books featuring him have been awesome. Thrawn-some, if you will.
Thankfully, Thrawn is officially part of the Star Wars universe again, thanks to a new series of books by Zahn and as part of the animated Rebels series. Although I'm not aware of any plans of making a feature film or television series about Thrawn, I wouldn't be surprised if Disney eventually does. He's too good of a character not to be up on the big screen.