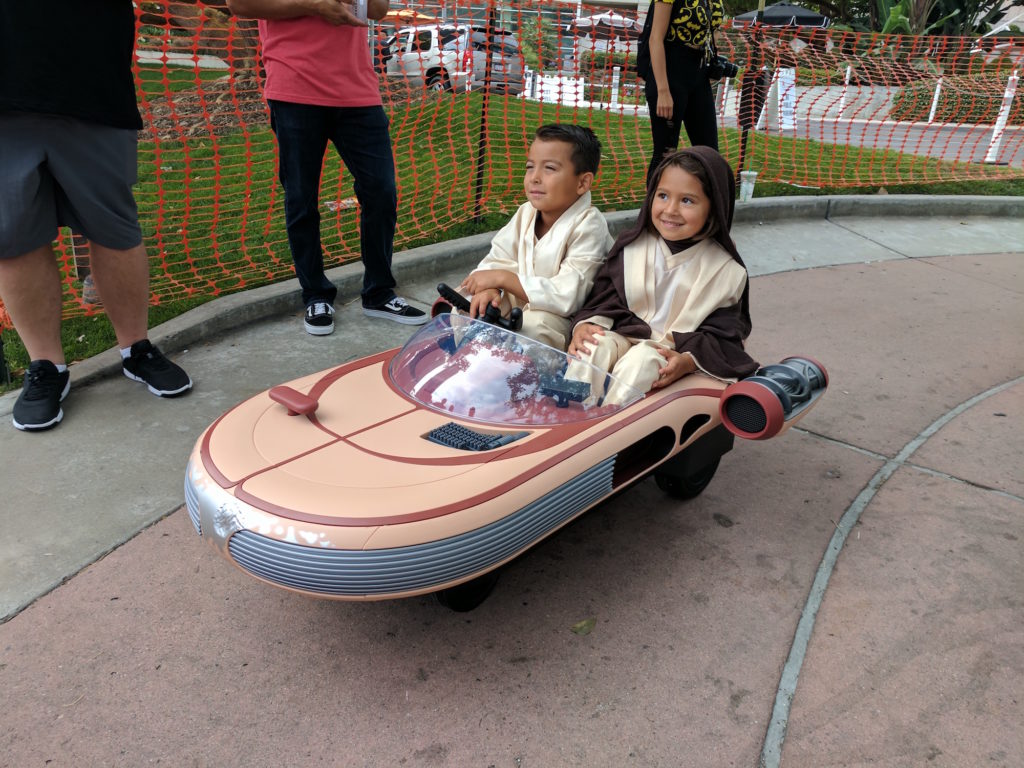 Wednesday (Preview Night) and Thursday at SDCC '17 were fantastic. I've met some people on my Must Meet List and I was fortunate to connect with friends from back home and an old friend from across the country.
(Pictured above: the cutest FULLY WORKING mini land speeder outside the convention center. Seriously, just stop the con now. That was the best thing ever.)
Crowds tire me a lot more now than when I was a younger man,  but like so many of my fellow attendees I feed off the energy of the crowd. It's fun being among so many fans of so many different geekdoms. Admittedly I'm not up to date on all of the latest trends (still haven't seen Rick & Morty, despite hearing how great it is from everyone I know), but I dig seeing everyone's respective obsessions.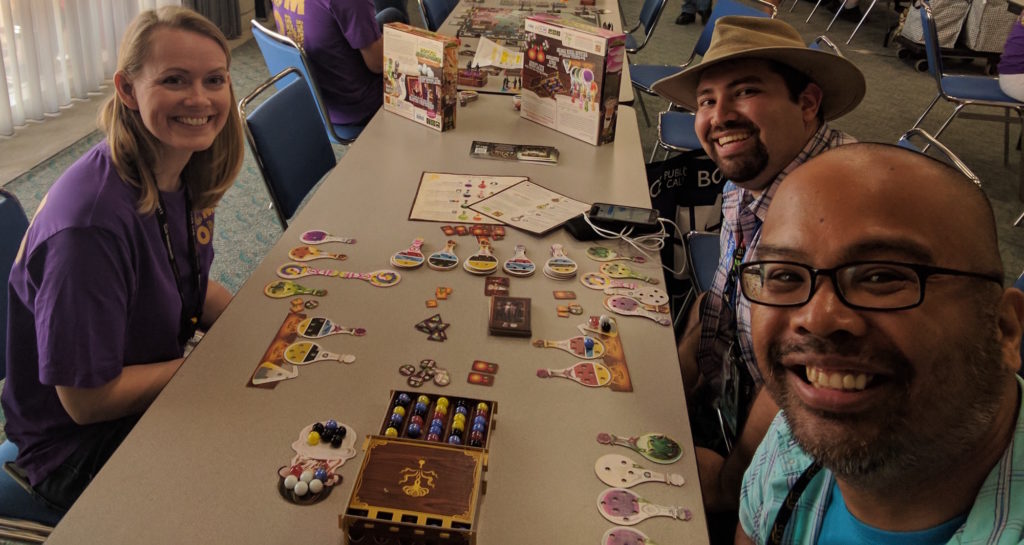 While the first day and a half were spent exploring all the different nooks and crannies of the main exhibit hall, I also managed to briefly check out the Conival put on by Nerdist and Geek & Sundry. I'll be revisiting it later today and will post another report soon.
I also checked out the board games area on the mezzanine, where my buddy Oscar and I got to play the new Potion Explosion expansion, The Fifth Ingredient. CMON demo-er Kimberly explained the changes and we got into a game, which was a blast (fans of the game will get that pun, ha!).
To be continued. If you're here and want to meet up to play a game, tweet me!