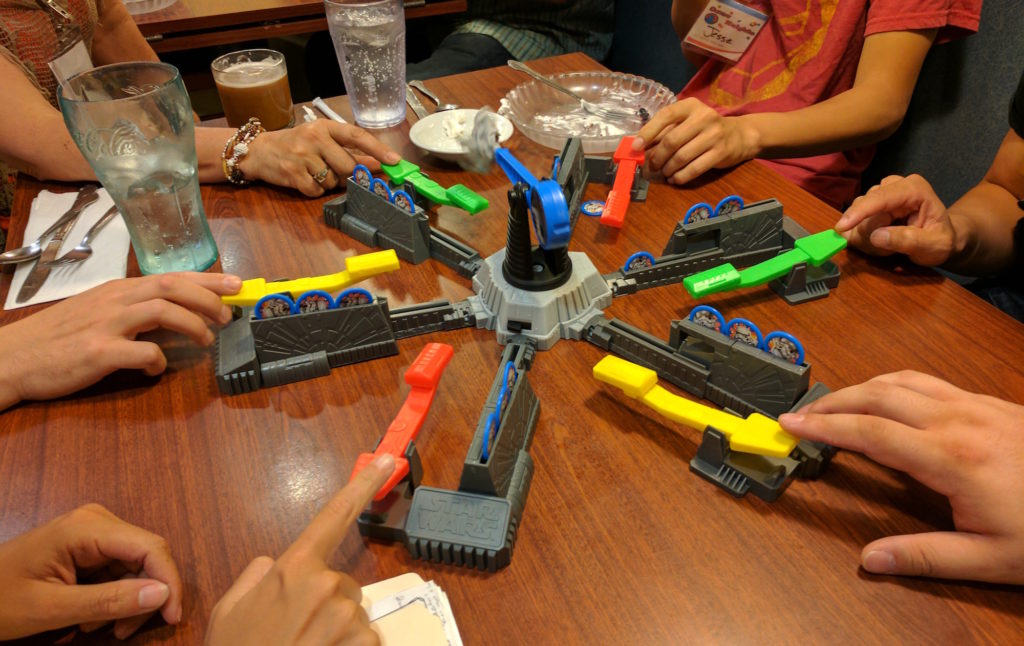 I'm playing a board game every day this month and blogging about it (I did a similar challenge last year). Feel free to join me during my Every Night Is Game Night: My Daily Play & Blog Challenge. And tweet me with what you're playing these days!
---
I haven't been able to game with my Thursday night gaming group lately so it was nice being back tonight. I got to play games with a few of my regular buddies as well as some of the newer regulars whom I've only met or played with once. From backgammon to Clank! Sunken Treasures, it was a fun evening of old and new games.
Of course, I had to bust out Loopin' Chewie in honor of Star Wars Day. I scored two copies last year and found a guy on BGG that sold a 3D-printed extension that allows six budding Jedis (or Siths) to play at once. Just like every other time I've played this, it's hard not to start cracking up as Chewie flies around in the Millennium Falcon trying to knock down your stormtroopers. It may be a silly kids game, but I've never heard one adult complain while playing it.
May the 4th be with you!