This is Day 5 of my Game-and-Blog-Every-Day-in-November Challenge. Search my blog for "Daily Game Challenge" for previous entries.
Tiny Epic Galaxies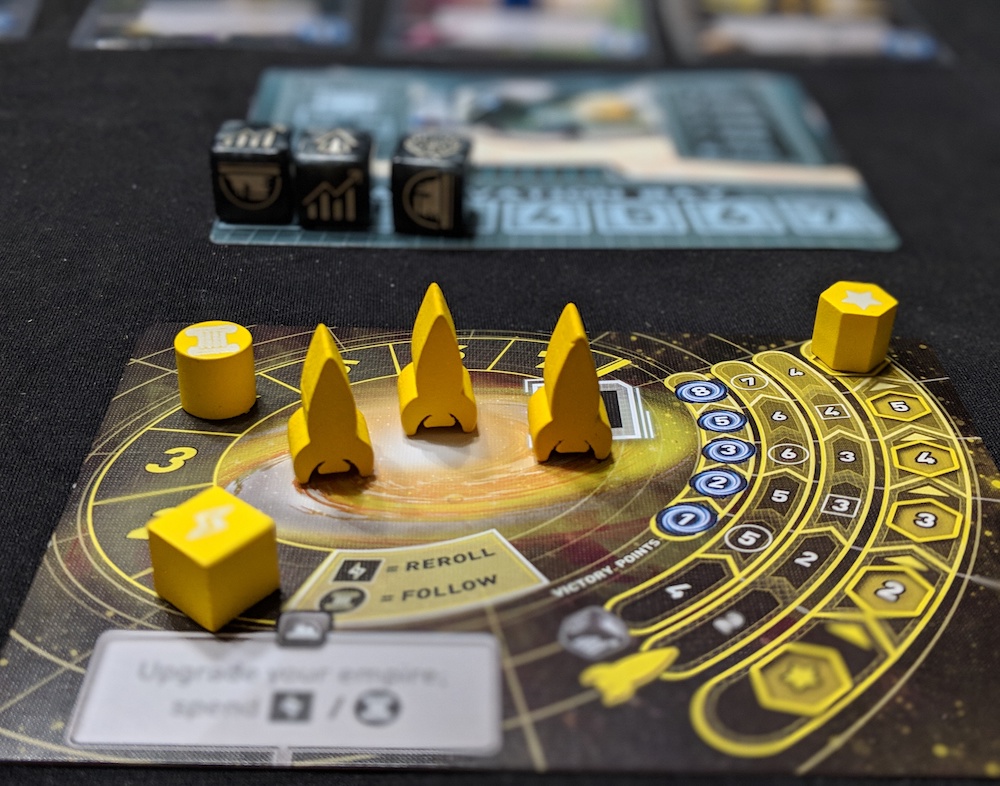 It's no secret how much I love the Tiny Epic series of games. I've raved about them here, here, and here.
Tiny Epic Galaxies is the game that got me hooked on the Tiny Epic games. It's got dice chucking and set collection wrapped up in a sci-fi theme: three of my favorite things.
But wait, there's more!
Since Galaxies was published, all of the Tiny Epic games come with solo rules, which makes it easy to take these portable games anywhere to get your board game fix. Tonight I needed a quick game to unwind and 20 minutes of Tiny Epic Galaxies was just what the doctor ordered. I defeated the medium-level Rogue Galaxy, Zendica, and now I'm ready for bed.