I'm blogging every day this month. Some will be game-related, but this challenge is different than my most recent play-a-game-and-blog-about-it challenge. I'm writing a single post every day: no topic guidelines, with some posts being a collection of random thoughts. Click here to read yesterday's post.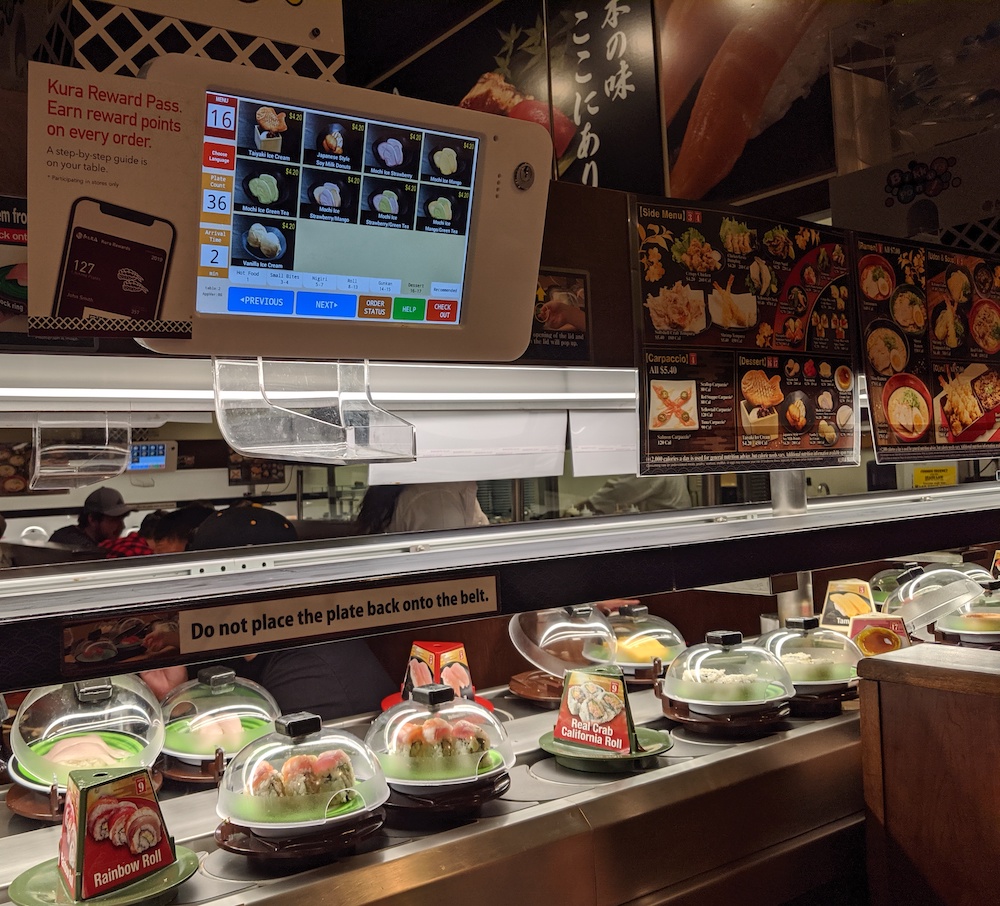 A week ago I wrote about my newfound love of Sushi Roll, the dice version of the modern classic card game, Sushi Go! After a few more plays I'm not as enamored of it (it's ripe for an expansion, just like the original needed Sushi Go Party! to freshen things up), but it's still a go-to for a quick and fun dice chucker.
Today my brother and his family stopped by for a surprise visit. My niece is a big fan of Sushi Go! so I made sure to introduce her to Sushi Roll tonight. She learned quickly and throughout our game we kept talking about how it was making us hungry.
Of course, we had to have sushi for dinner.
We went to the local revolving sushi restaurant, where the sushi is on a conveyor belt and makes its way around the dining room. We enjoyed putting in our special orders, which arrived on the "express lane" conveyer belt above the regular sushi.
And when it was all done, we were stuffed beyond our gills, ready to roll home. I may have won Sushi Roll, but I was no match for my niece's appetite for the real thing. I'm ready for a rematch, though.