I'm posting about a game every day in September! Here's a link to yesterday's post.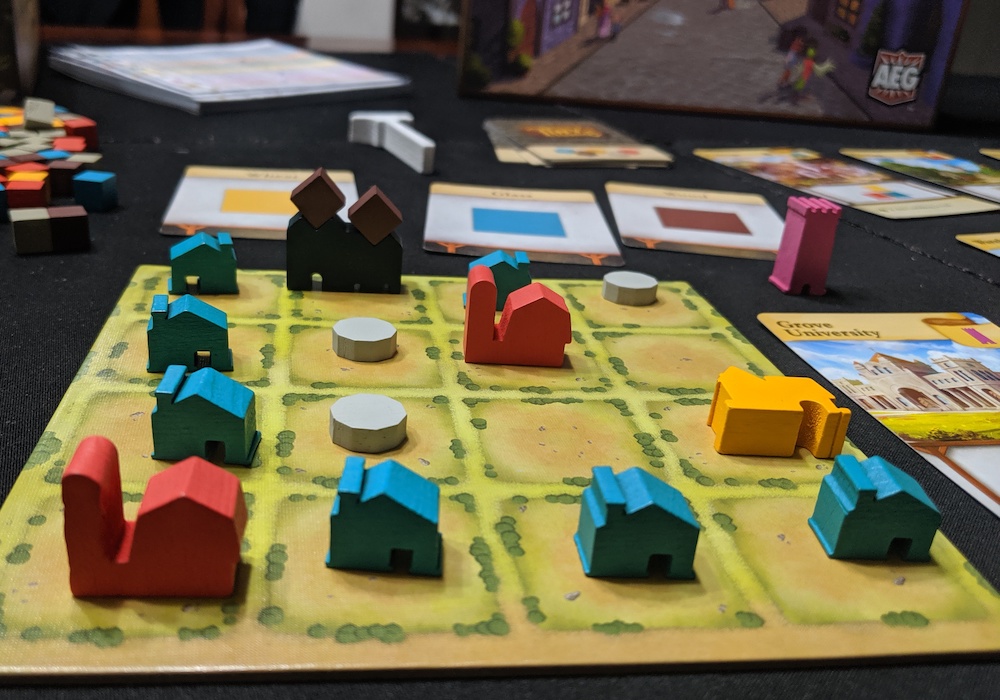 Earlier this year at Dice Tower West there was a buzz around Tiny Towns, from the con lanyard given to attendees to the non-stop demos running at the AEG booth. Unfortunately, I hadn't scheduled a meeting with AEG and didn't want to wait for a demo so I decided to pass up the opportunity to play what would become one of my favorite games of this year.
The next month (April) I was asked to be a guest on Geek & Sundry's Game the Game to play Tiny Towns. I love being on the show — Becca Scott is an amazing, super-talented host, the crew is awesome, and I always have a fun time.
When I dove into the hobby four years ago, there was no way I would've believed you if you said that I'd be playing games on G&S. It was surreal the first time I was on the set, learning a game then playing it with Becca and her guests. Now that I've been on a few times, I feel a lot more comfortable and relaxed.
The shoot for Tiny Towns was a blast. Becca, Aliza Pearl, and Gina DeVivo were absolutely hilarious during the game and everything went smoothly. Like other episodes I've been on, we had to re-shoot a few things for clarity or for technical reasons, but for the most part what you see is what you get.
After we finished the episode I contacted my buddy Richard, who's a board game retailer and ordered a copy of Tiny Towns. With over 20 plays this year, it's been well-received by everyone I've played with.
Tonight I played a solo game, which generally lasts about 15-20 minutes. I love Tiny Towns' puzzle-style play and I can't wait to see what the expansion does to the game. Check out the Game the Game episode below: