I'm posting about a game every day in September! Here's a link to yesterday's post.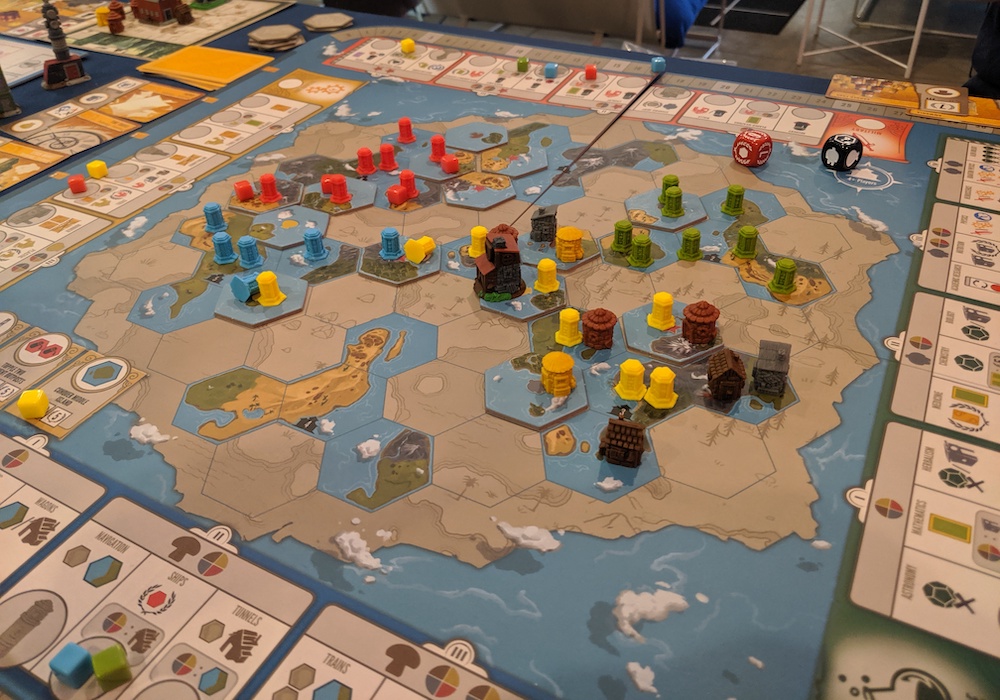 Let's cut to the chase: Yes, Tapestry is fantastic. Although I haven't received my shipping notification yet, my friend Jin received his copy today and within an hour we met up and got a four-player game in with our friends Jose and Amanda.
Now here's the thing about Tapestry. If you're a Stonemaier Games fan I'm almost positive you'll love it. Like other games in their small-but-impressive catalog, Tapestry is smooth-playing and a gorgeous production. The player boards and reference sheets explain everything you need to know about game play. I love that.
I don't think it'll have the mass crossover appeal of Stonemaier's other huge hit of 2019, Wingspan. Tapestry is a gamer's game and isn't meant to appeal to everyone. But what I love about Tapestry is that for a midweight game it doesn't feel like it. It plays lighter than you'd expect, but as you reach the second half of the game it feels a lot deeper than that first round of basically collecting your income. I'm excited that this may be casual gamers' gateway into heavier games.
I know I just said Tapestry won't have the crossover appeal of Wingspan, but I'm not making any predictions. If there's one thing I learned after initially dismissing a game about birds, it's never bet against Stonemaier.