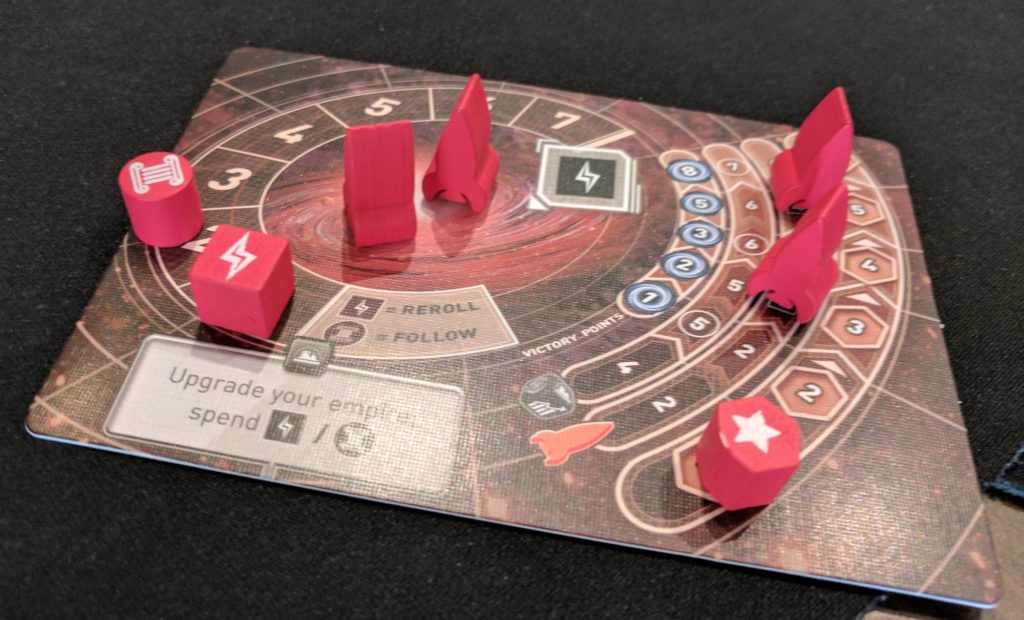 I'm playing a board game every day this month and blogging about it (I did a similar challenge last year). Feel free to join me during my Every Night Is Game Night: My Daily Play & Blog Challenge. And tweet me with what you're playing these days!
---
I've already written about Tiny Epic Galaxies this month, but today was a special day: it was the last Tabletop Tuesday game club I hosted at a local high school.
I'd never done anything like this before and I'm glad that I did; it's easy sharing my hobby with my non-gaming friends and family, but to do this with high school students was a welcome challenge. In fact, it wasn't a challenge at all.
From our first meeting to our last, each hour that I spent teaching, facilitating, and playing games with the group was a good time. There were a few teenager-attitude moments, but they were minor bumps on an otherwise smooth-sailing school year.
We met a total of 28 times since October and coincidentally played exactly 28 different games this year. After showing them new games for the first five or six meetings, the students began requesting games they'd played before. I happily obliged while making sure I brought something new every week just in case they were curious.
Two of the regulars were into Magic: The Gathering and they loved Dominion and Ascension. One week we traded places and they taught me the basics of Magic and we played a game.
We had a total of eight regulars, with four semi-regulars. They were all great young people and I'll miss playing games with them every Tuesday afternoon. I told each of them that I hope they continue to find games that interest and challenge them.
Today the group played games they all enjoyed from previous meetings: Lotus, Indigo, and Tiny Epic Galaxies. I played in a four-player game of TEG and held the lead late in the game before one of the students came roaring back with a final colonized planet that also completed his secret mission, beating the rest of us by four points.
It was a great way to end our year of gaming. This student was our only senior, so if I'm fortunate enough to do this again, he won't be back next year.
I wished him good luck with his future, which I learned was going to involve a stint in the military.
"Thanks," he said, shaking my hand. "You know, I never knew that board games could be so much fun."
It was the perfect thing to say to end our final Tabletop Tuesday.
Games We Played:
Ascension
Carcassonne
Dominion
For Sale
Get Bit!
Hocus
Imhotep
Indigo
Karuba
King of Tokyo
Lanterns: The Harvest Festival
Love Letter
Magic: The Gathering
Nexus Ops
Pandemic
Paris Connection
Qwirkle
Qwixx Deluxe
Red 7
Rolling America
Splendor
Takenoko
Settlers of Catan
Smash Up
Sushi Go!
Patchwork
Tiny Epic Galaxies
Wits & Wagers: Party Edition